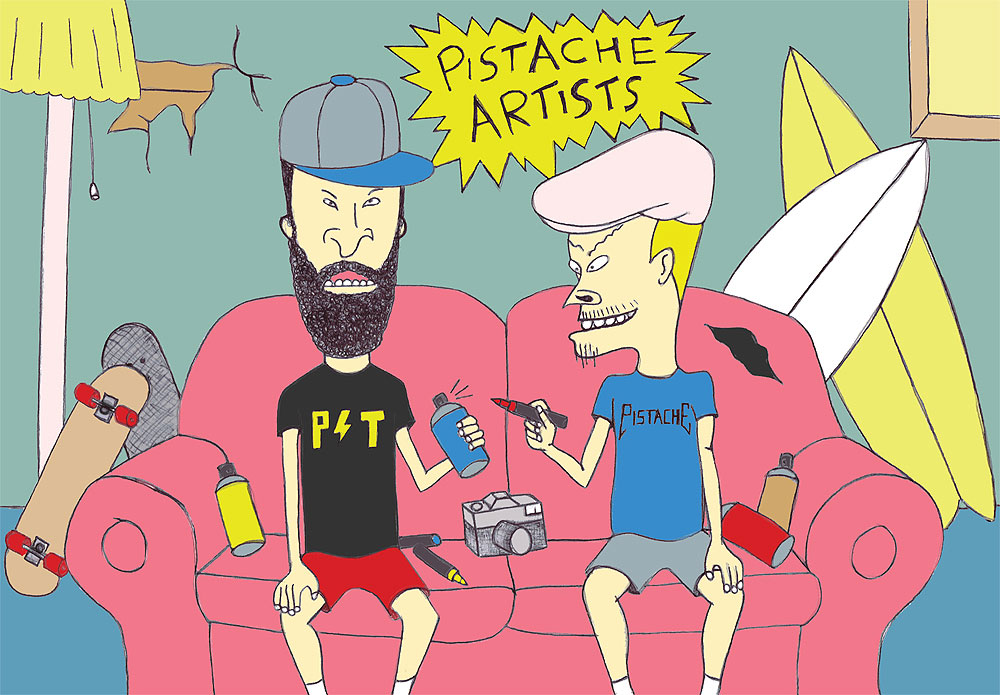 General Enquiries:
Email – info@pistacheartists.com
Brand Collaborations, Event Agencies, Interior Designers, Product Customization & Art Commissions:
Mark your email for the attention of Jamie or Phone/WhatsApp him 0033(0)621106149.
What You Get:
For Events Agencies – Live Product Customization / Live Artwork Generation / Live Screen Printing.
For Brands – Product Collaborations / Product Customization / Online Content Generation / Visual Communication / Product Story Telling.
For Art Galleries, Interior Designers & Architects – Unusual Statement Pieces, Original Artworks & Screen Prints for your clients.
For Private Collectors – Hand Painted Art Commissions / Personalised Skateboards, Surfboards, Hats, Shoes +++
Press & PR Contact:
For all Press & PR enquiries, please contact press@pistacheartists.com
About Pistache:
Owned & operated by brothers Nick & Jamie Bennett, PISTACHE was originally established in London in 2003 as a UK Hip Hop clothing brand. With over 15 years of art & fashion expertise, PISTACHE has organically morphed into a multidisciplinary art studio servicing corporate, B2B & private clients. The brothers now spend most of the year in Bayonne, France (where they also own and operate a 'hand poked' tattoo studio called Indigenous Tattoo). They are available for events and commissions worldwide depending on their schedule and availability.