Skate Art Commissions by Pistache, from Hand Painted Skateboards to Skate inspired Artwork.
We paint skate art commissions for private collectors and art galleries worldwide. At Pistache, we hand paint skateboards with custom artwork. We keep our designs varied and don't get too stuck on any particular style. This ensures that each client has a totally unique piece of skate art. Please scroll down the page for more information about Private and Business Skate Art Commissions.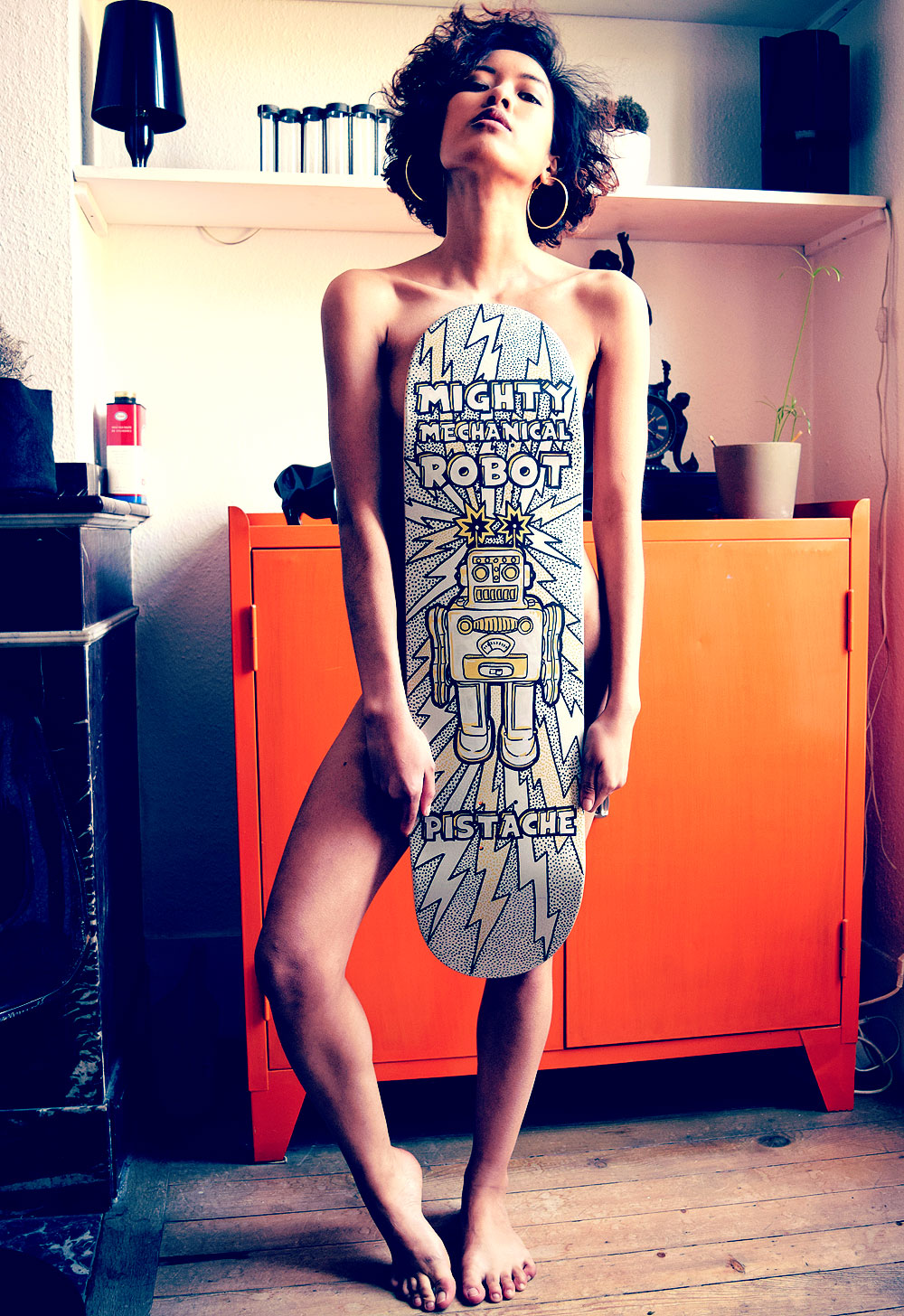 For all Corporate Skate Art Commissions and Brand Collaboration Enquiries.
Please contact Pistache Artists and mark your email for the attention of Jamie and he'll get back to you asap. The more details you can provide about your skate art project, the quicker we can reply with an informed answer.
Ordering Private Skate Art Commissions from Pistache.
If you want to order a skate art commission, please contact Pistache Artists. We'll get back to you asap.
We always have stock of different shaped skateboards. We've got modern 'popsicle' decks, hand-made Californian Old School 'Pool' decks and cruisers.
 We can also get hold of almost any shape skateboard, if you have something specific in mind.
We've also got a collection of vintage 80s and 90s skateboards that we've been collecting. These can be hand painted just like any other skateboard.
Worldwide shipping and guaranteed delivery dates if you need your skate art for a special occasion.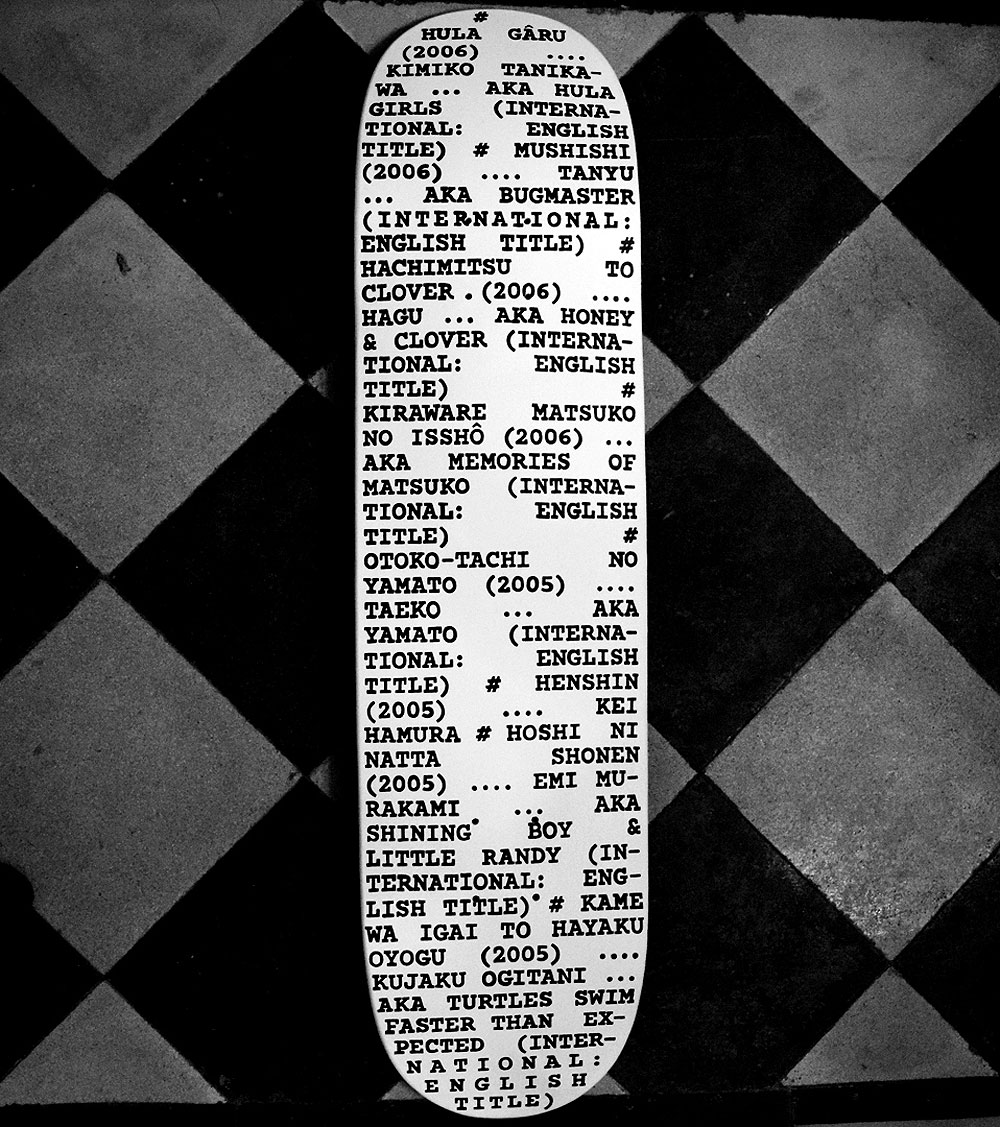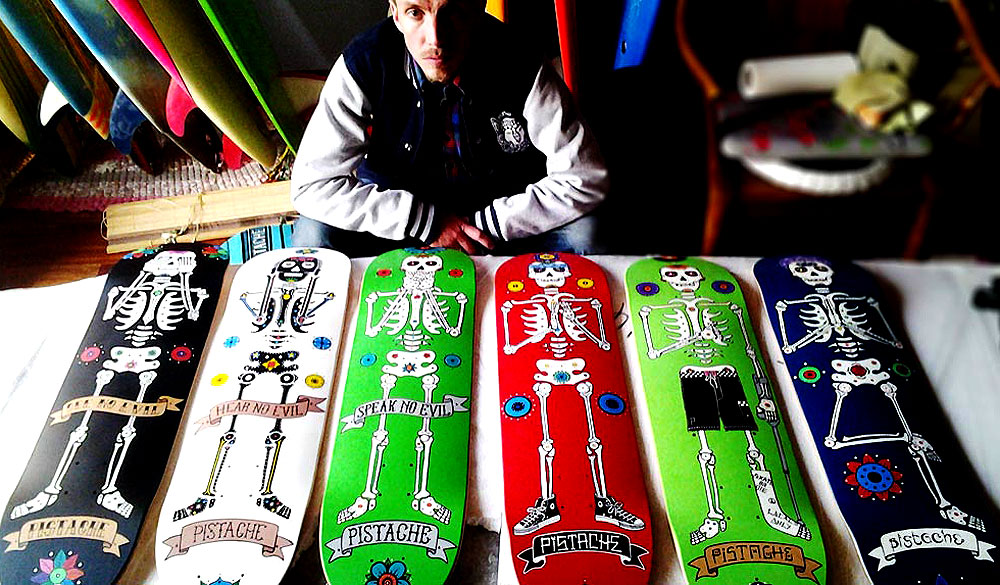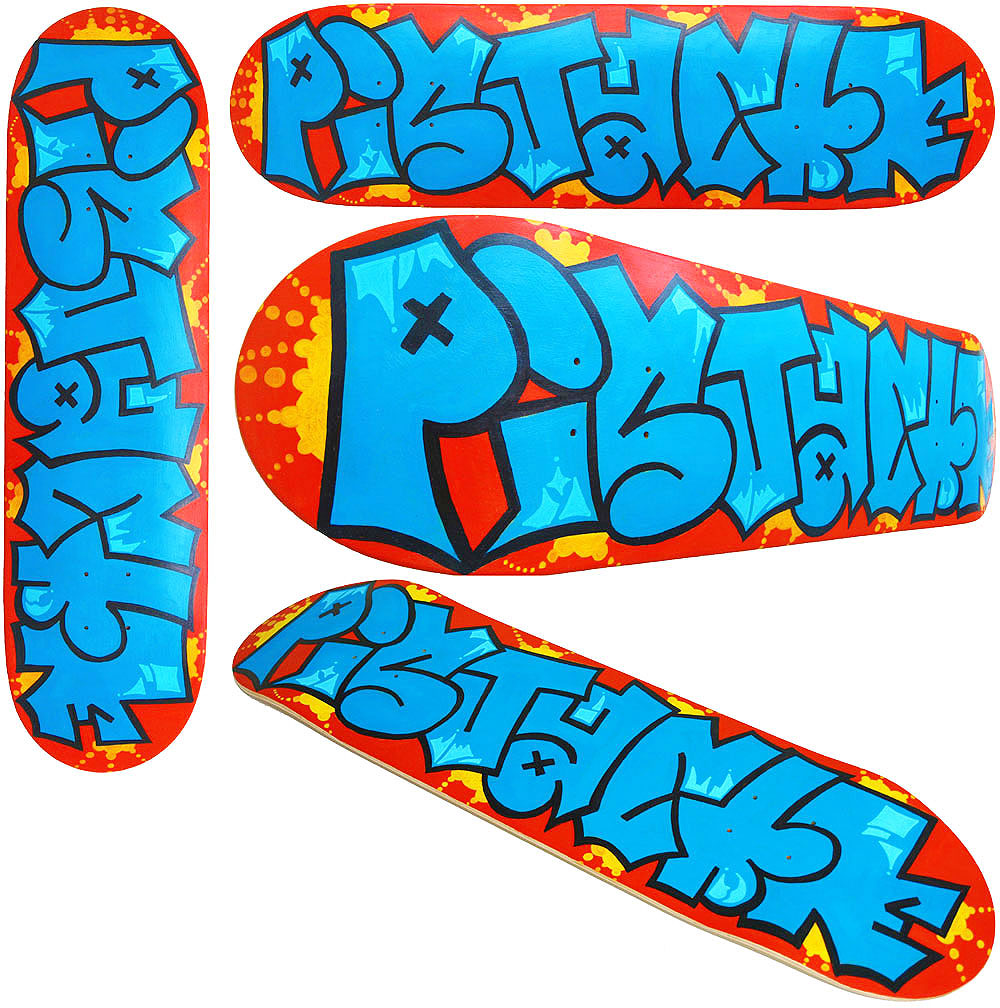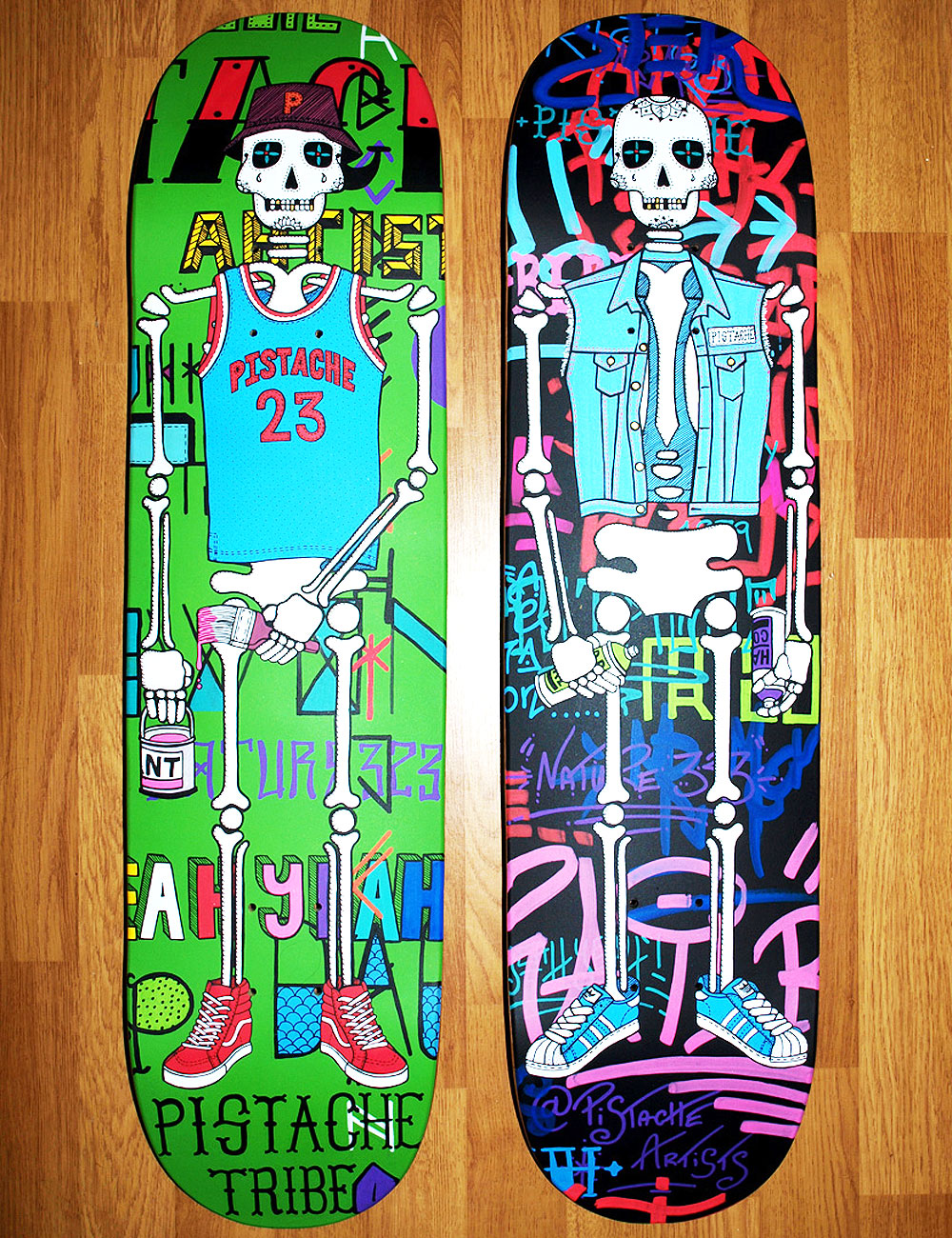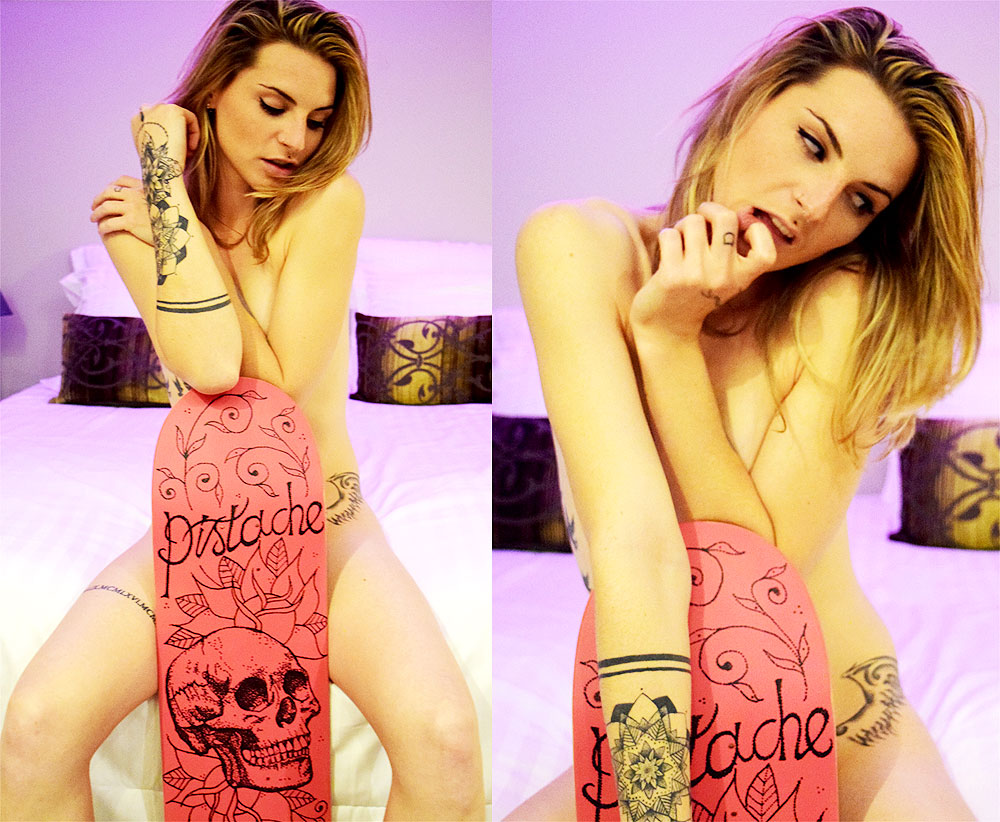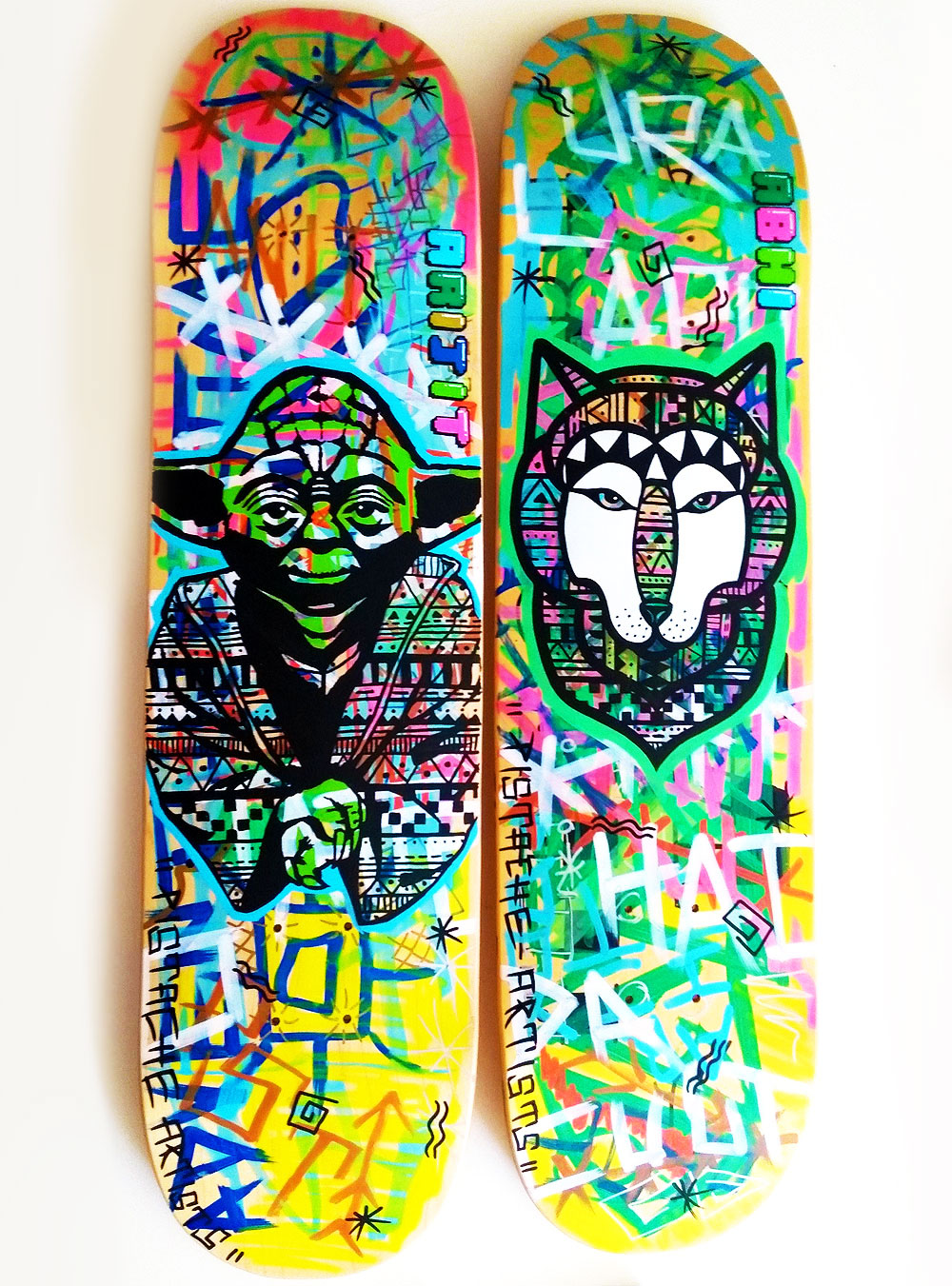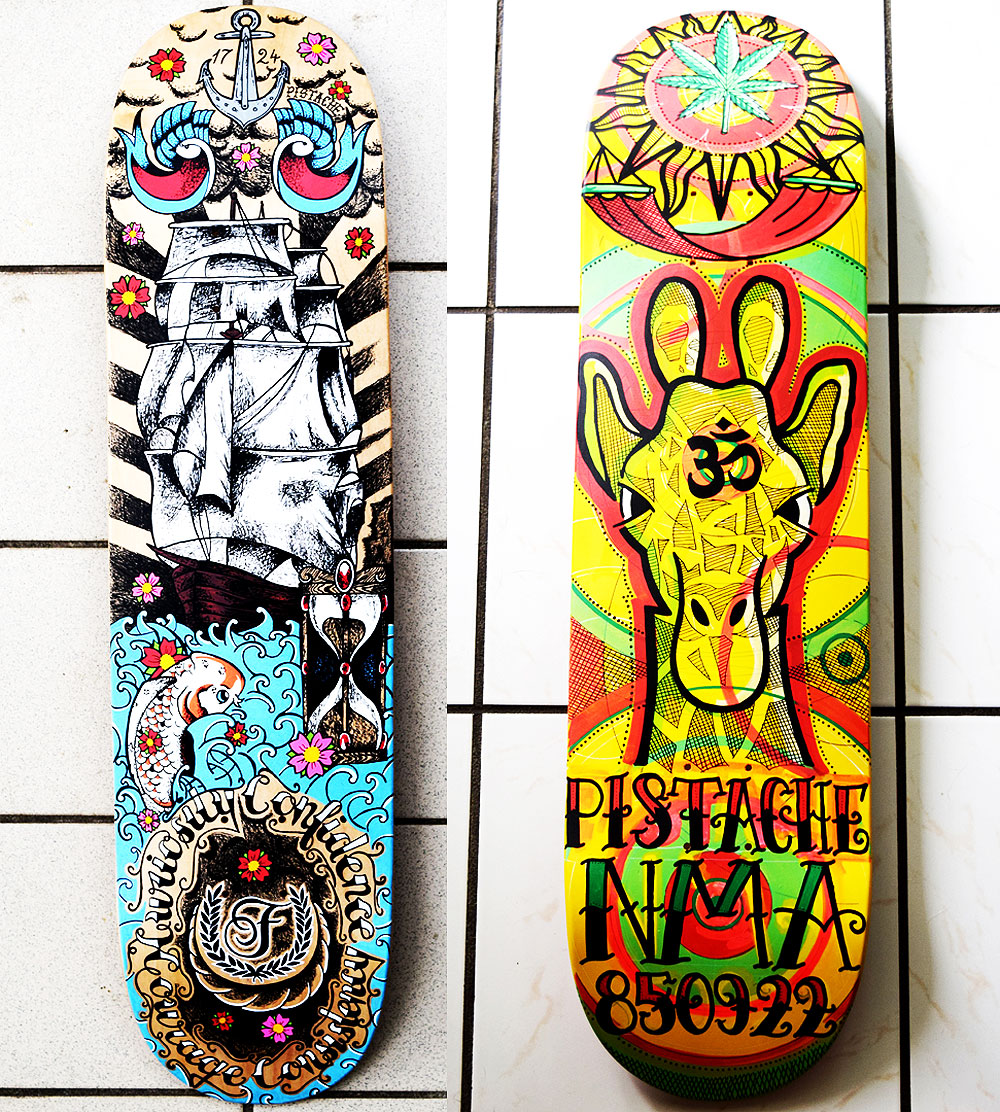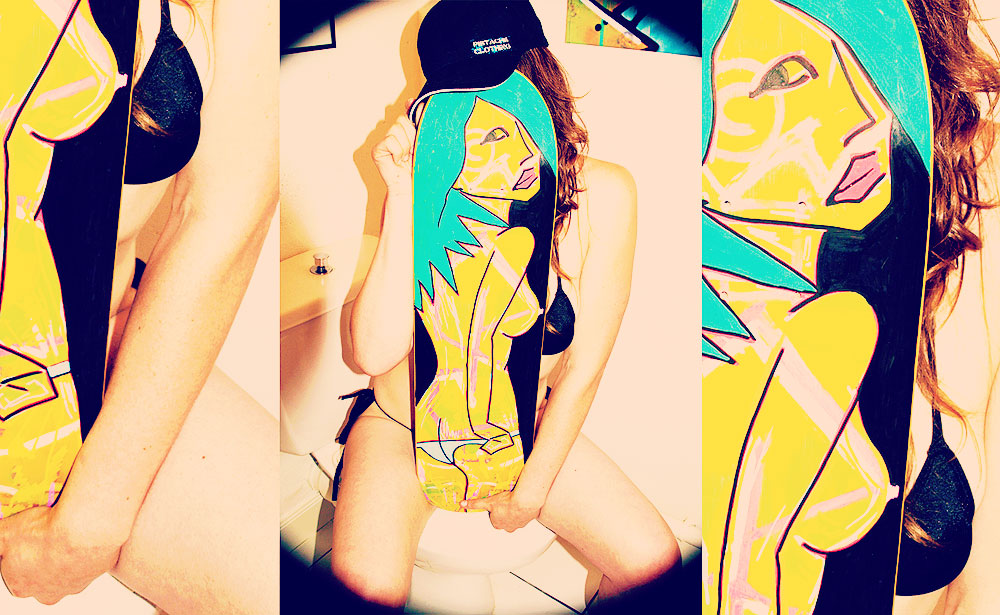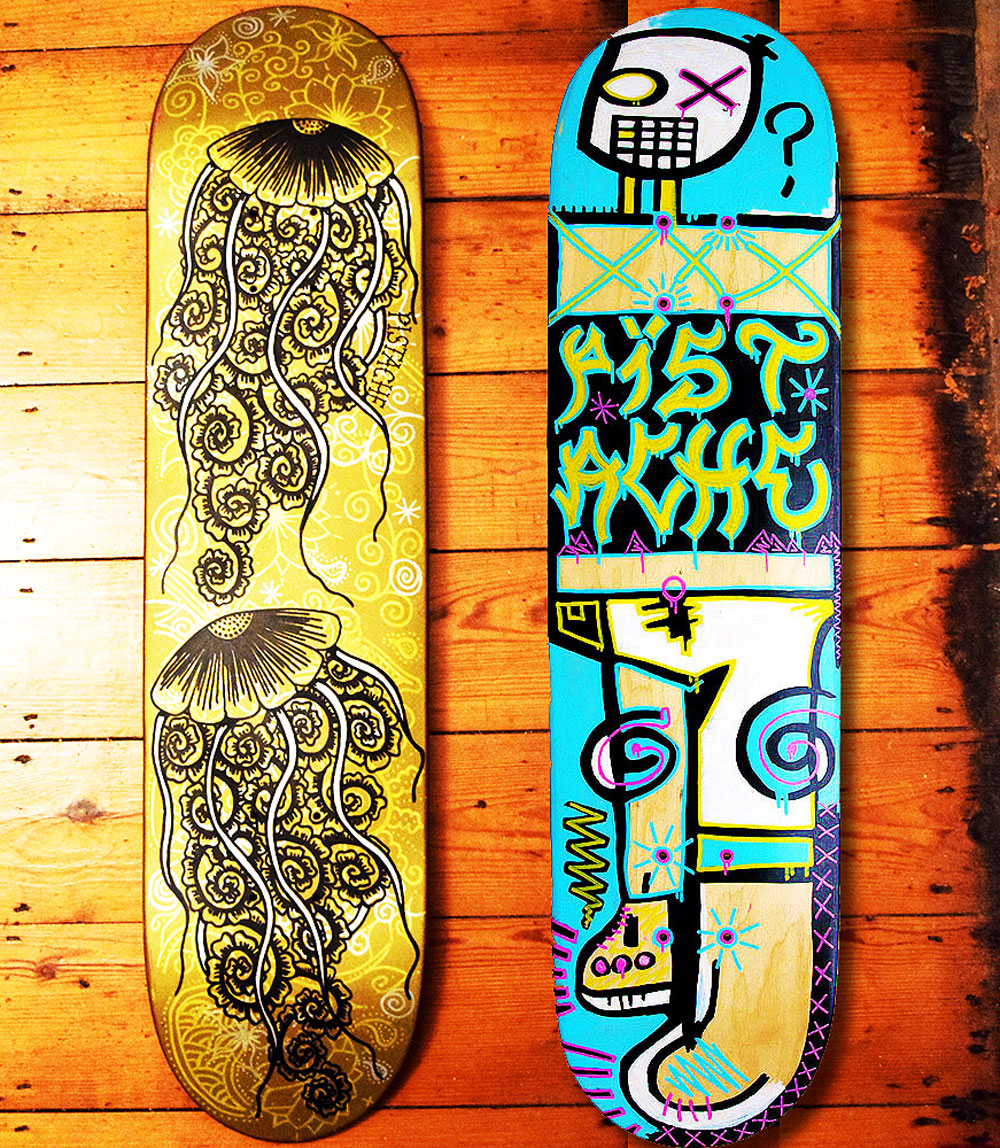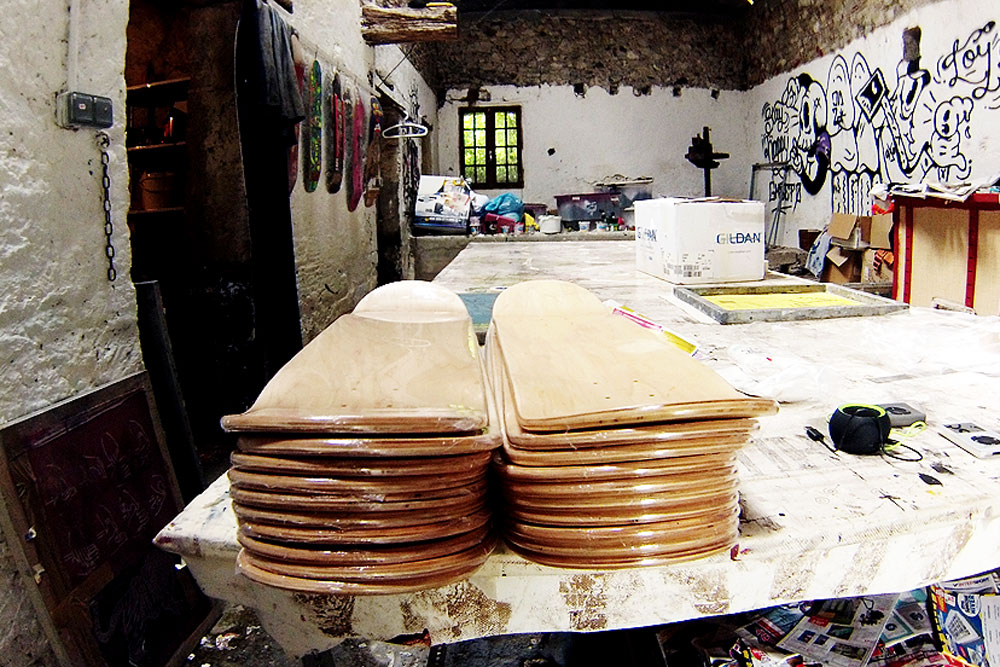 Why we Paint Skate Art Commissions at Pistache.
Why do we paint skate art commissions? We've always been inspired by the 80s skate graphics that we grew up with. We started skating in the mid 80s and now we're passing it on to the next generation in our family. When we were kids the biggest players were by far the Bones Brigade. Their team featured probably the most influential skater of all time Tony Hawk. He's gone on to become a household name thanks to the computer games that he helped create.
Skaters have always been amongst the most creative people you can find. Rodney Mullen used his intense mindset to pretty much invent all of the flatland tricks that went on to be the foundation of street skating. Marc Gonzales (and others) then used their creativity to take those tricks to the street. Skaters such as Arto Saari have gone on to produce some stunning photography. While other skaters like  Spike Jonze have gone from filming skate tricks to being directors on huge Hollywood films. This has given us a constant stream of creativity to inspire us in our own work and lives. We also like feeling that we're contributing to that creative pool and inspiring the next generation of skaters and artists.
We love surfing, but skateboarding is more accessible to everyone anywhere. That means that you get a lot more diversity in the scene, with people coming from all different parts of the world and different social backgrounds. That's probably the key ingredient.
As far as the fine art side of skateboarding. You don't have to look very far to see that a huge amount of pro skaters have designed their own deck graphics. Names that immediately come to mind are Ed Templeton, Lance Mountain, Neil Blender, Andy Howell, Steve Olson, Chris Miller, John Lucero & Tod Swank. Skate decks have a great format for creating artwork. The wood surface is perfect for using almost any media. The shape is slightly restrictive which means you have to be a bit more creative to produce something memorable.
There's also a real DIY ethos in skating, which was really the foundation of Pistache. in 2003, we started out screen printing tees in our garage, making our own websites, doing all our own photography and filming, connecting with people etc. We still try to do as much of the work ourselves and learn new skills along the way.
Also, there are loads of skaters who've gone on to produce some really good music. We're not talking about Avril Lavigne! Have a listen to artists like Tommy Guerrero or Ray Barbie. (You can find them on Apple Music or Spotify, but if you like what you hear go and buy one of their LPs or see them live).
Skateboarding also gives you maybe the most important life skill you can possess. The ability to fall down and get back up again, and keep doing that time after time.
Private skate art commissions are great to work on. We've been lucky to work with clients who have some really interesting ideas. We make sure that we fulfill the brief, then we add some elements to the piece that they wouldn't expect. That way they have something special to look at when they first see the completed artwork.
How we paint Skate Art Commissions.
How do we paint skate art commissions at Pistache? We use the best materials possible for every skate art project we work on. We're lucky to be sponsored by some amazing art supplies brands. We'd like to give a special shout out to Posca. They make sure we have an almost endless supply of their paint pens. We use them on almost all of our skate art commissions.
We also go to extreme lengths to find special items to paint on. We source the best hand-made pool decks from California and well as modern street decks. We also collect vintage 80s & 90s skateboards which we can also paint for clients. This adds more value and uniqueness to the final piece.
If you are interested in finding out more about skate art commissions by Pistache, get in touch.