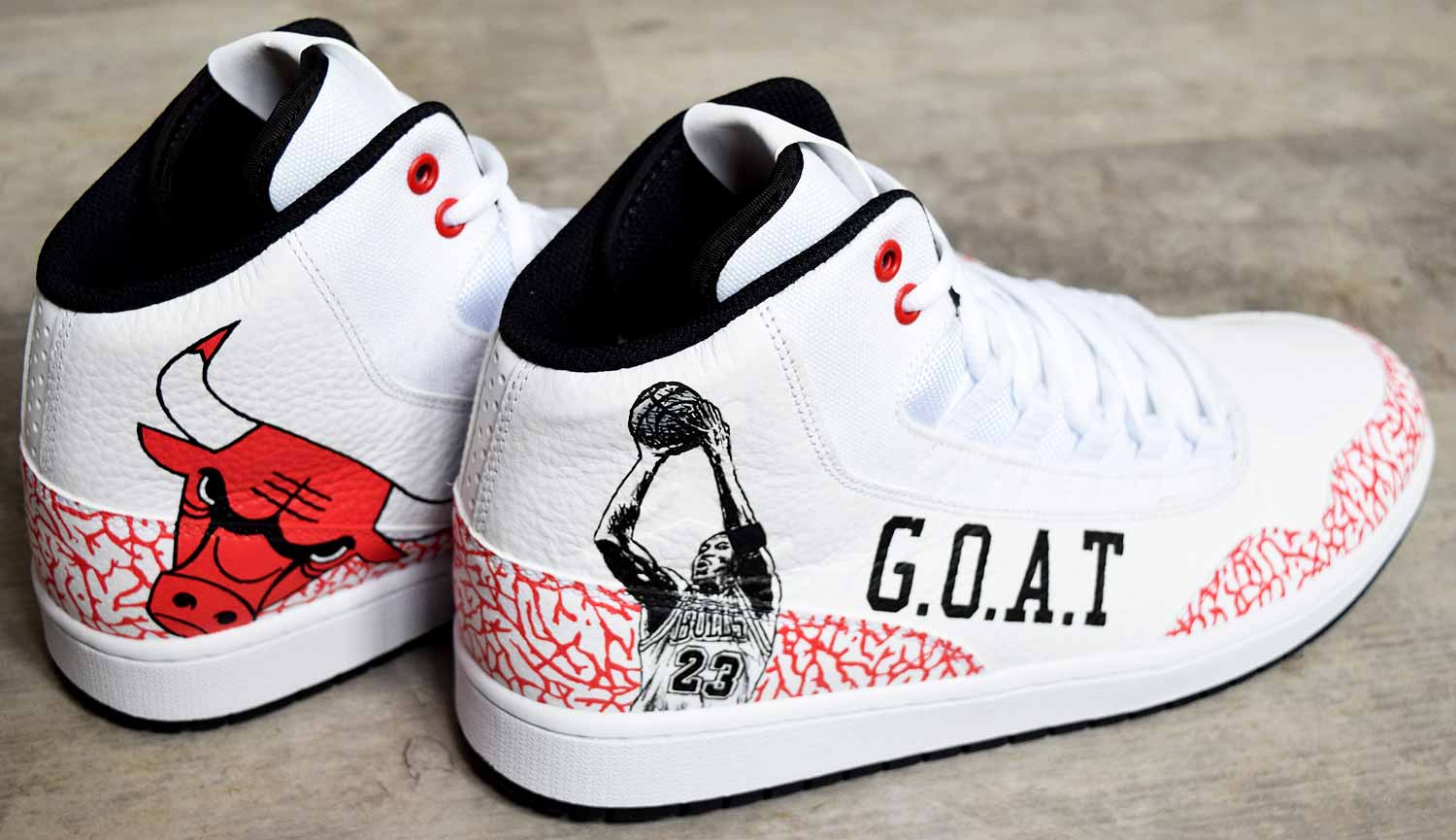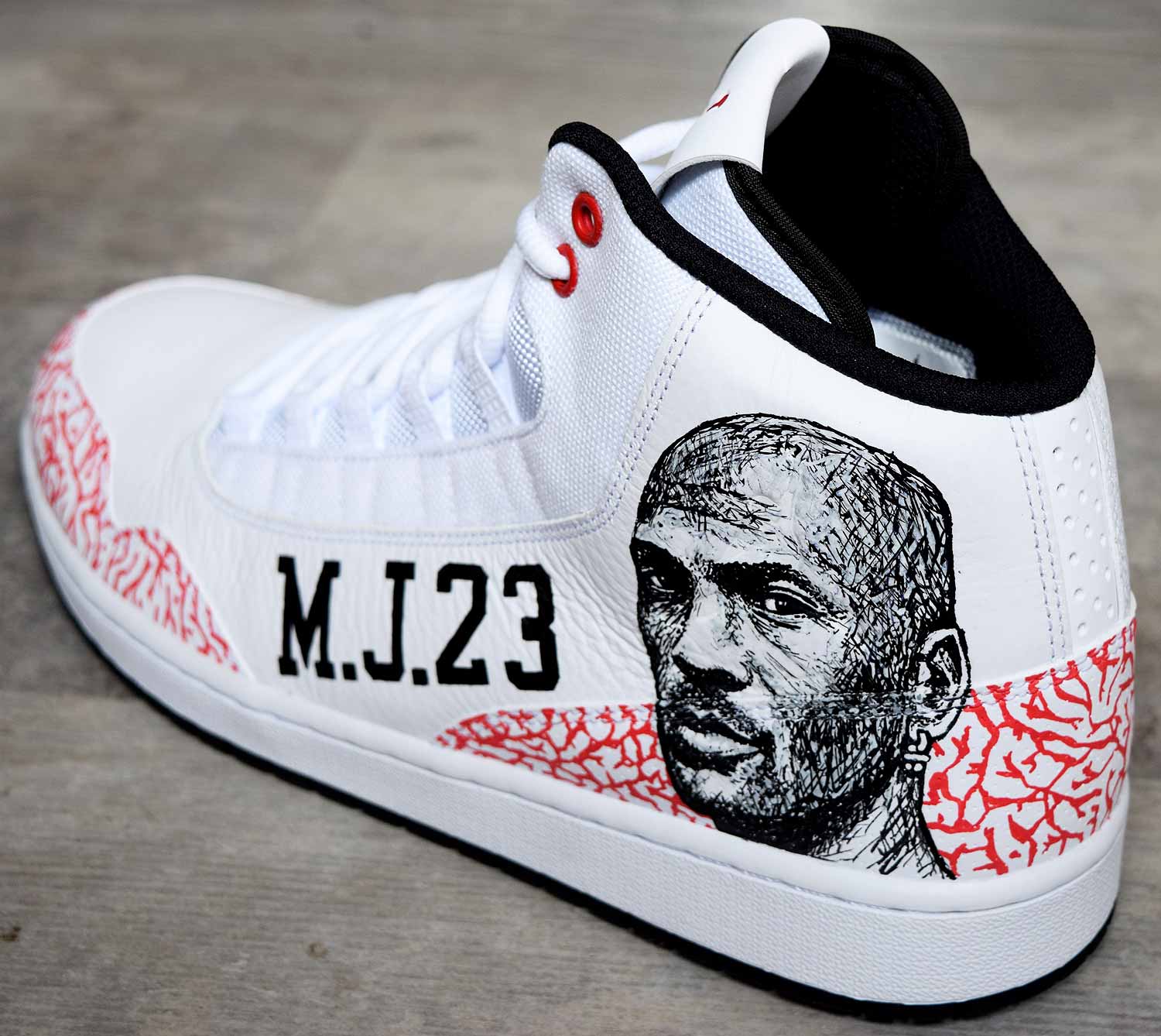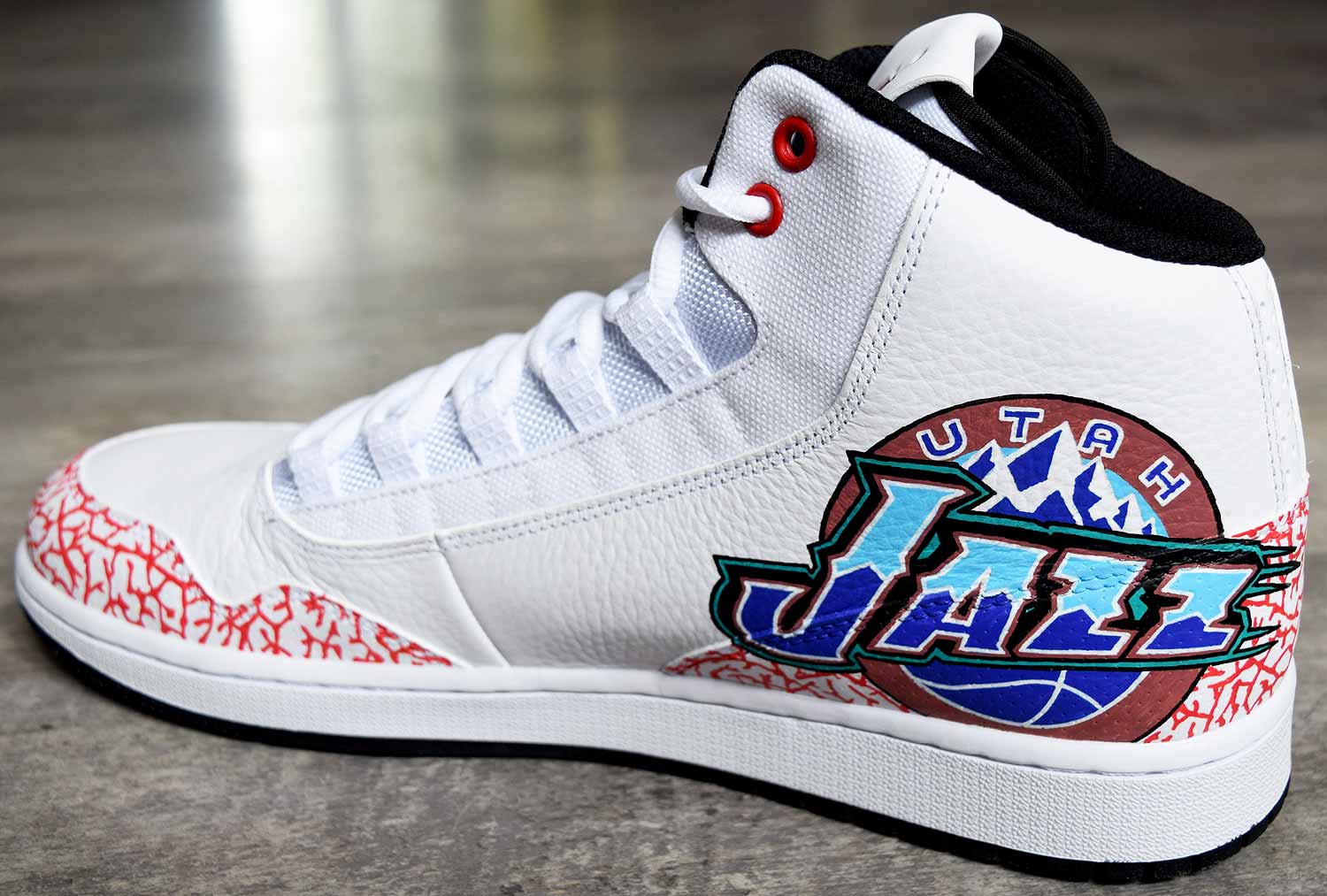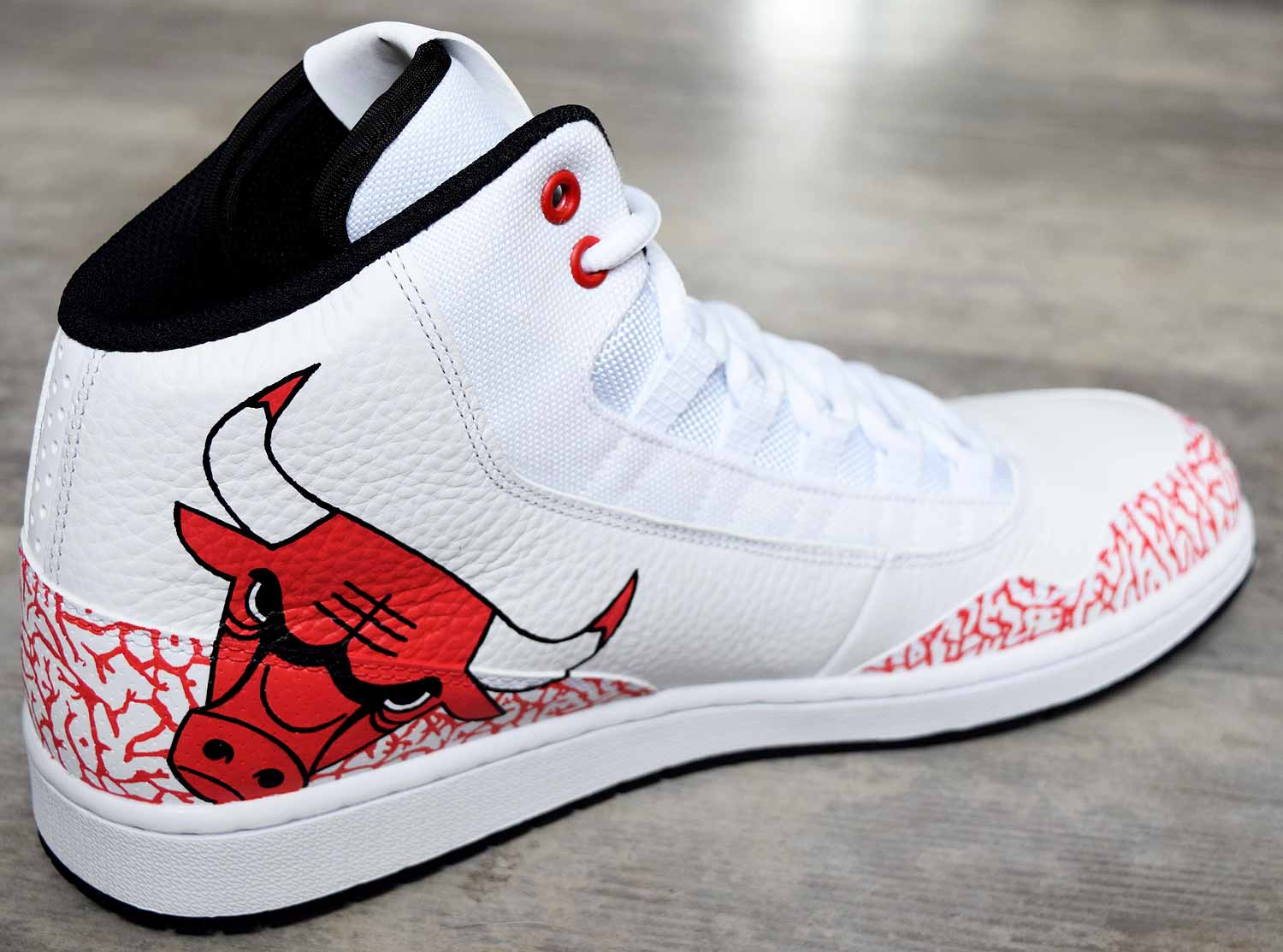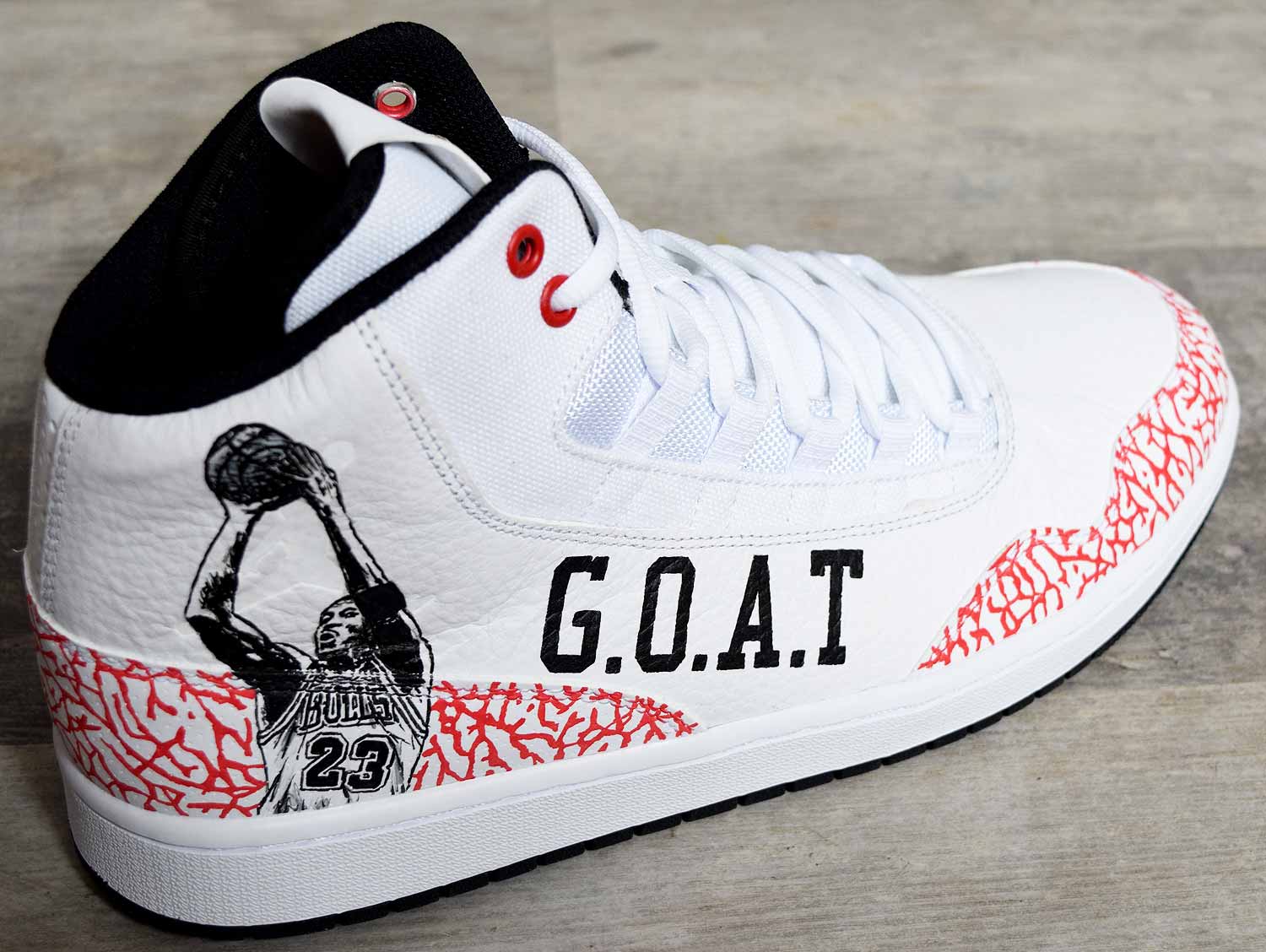 Customising Shoes with Portraits of Michael Jordan from the 1998 NBA Finals
We love customising shoes, especially when the theme is one of the most important moments from our childhood. The 1998 NBA Finals saw Michael Jordan and the Chicago Bulls defeat Karl Malone and the Utah Jazz in six games (4-2).
When we're customising shoes, we like to take the time to make sure that all the small details are correct. On this pair, both of the portraits that we painted of Michael Jordan are from the 1998 NBA Finals. Also, both the Chicago Bulls and the Utah Jazz logos are the exact versions of the logos from 1998.
Of course this pair of sneakers had to be a pair of Air Jordans, the exact model is a Jordan Executive. (available from Jordan.com) If you're interested in us customising shoes or sneakers for you, please contact us for more info.
Michael Jordan and his Historic 1998 NBA Season
In 1998, Michael Jordan was voted NBA Regular Season MVP for the fifth time. He was also selected to both the All-NBA First team and the NBA All-Defensive First Team (for a record ninth time). Jordan also broke Kareem Abdul-Jabbar's NBA record by scoring in double digits for 788 straight games.
In the 1998 NBA All-Star Game, Jordan was named the All-Star Game MVP for the third time with 23 points, 8 assists, 6 rebounds and 3 steals.
In the 1998 NBA Finals, Jordan and the Bulls faced off against Malone and the Jazz. The Bulls were victorious in the series, defeating the Jazz 4-2 with Jordan scoring 30+ points on four different occasions. The Bulls clinched the Championship with Jordan hitting a winning jumper, known as "the last shot" with only 5.2 seconds left on the clock.
"Once you get into the moment, when you know you are there, things start to get quiet, and you start to read the court very well. When Russell reached, I knew the moment was there." recalled Jordan.
That moment was the storybook ending that Chicago Bulls and most NBA fans around the world wanted for the GOAT: A game-winning shot that gave Jordan a game high 45 points and a legacy that will probably never be topped. That shot also gave the Chicago Bulls a second 3-peat and their 6th NBA Championship in the 90s.