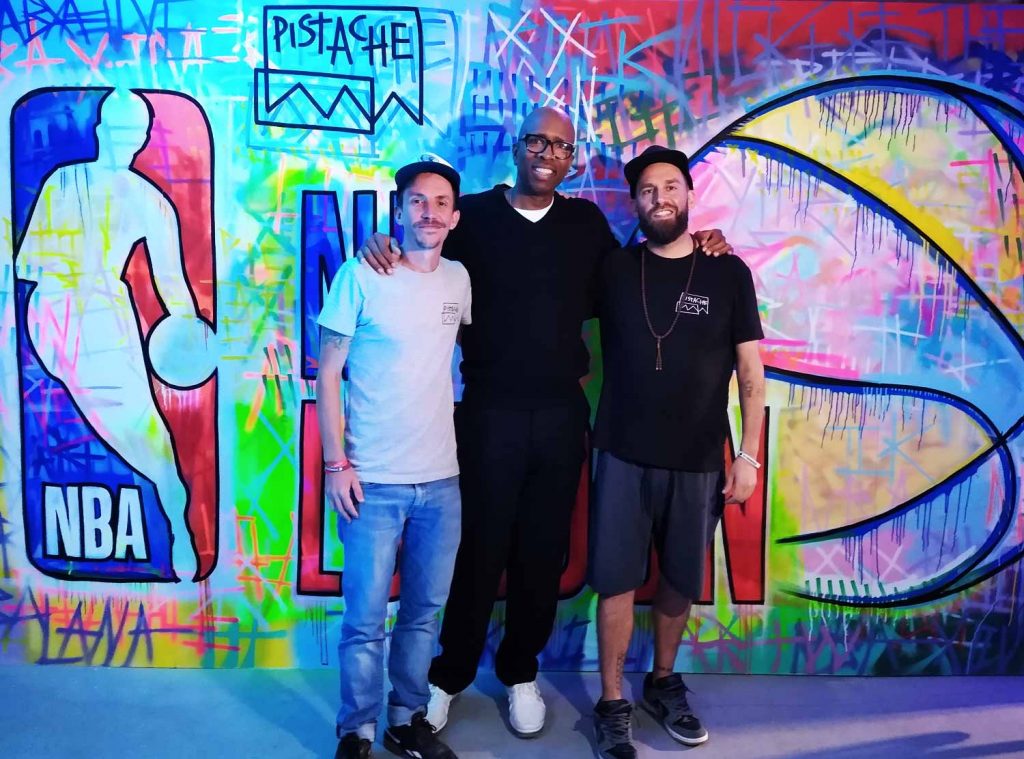 Art Review 2019 | Thanks for sharing our journey at Pistache, it means a lot to us 🙂
2019 was a big year for us, both personally and professionally. We hope it was good for you too. Yeah, some things also happened that really sucked, but that's life!
Some of the highlights of 2019 for us were being invited to work with the NBA (one of our dream clients), our event and collaboration with Ttilika (which surpassed all of our expectations in terms of attendance and how quickly the collab sold out) and participating in the Points De Vue street art festival in Bayonne (where we also run our hand poked tattoo business Indigenous Tattoo, Bayonne, France ).
Coming up in 2020 will be Season 2 of The Pistache Podcast with interviews from artists like How & Nosm. We've also got our largest solo art show to date coming up in Biarritz, France from June onwards. There's loads more events, collabs and art in the pipelines, so stay tuned for more.
Art Review 2019.