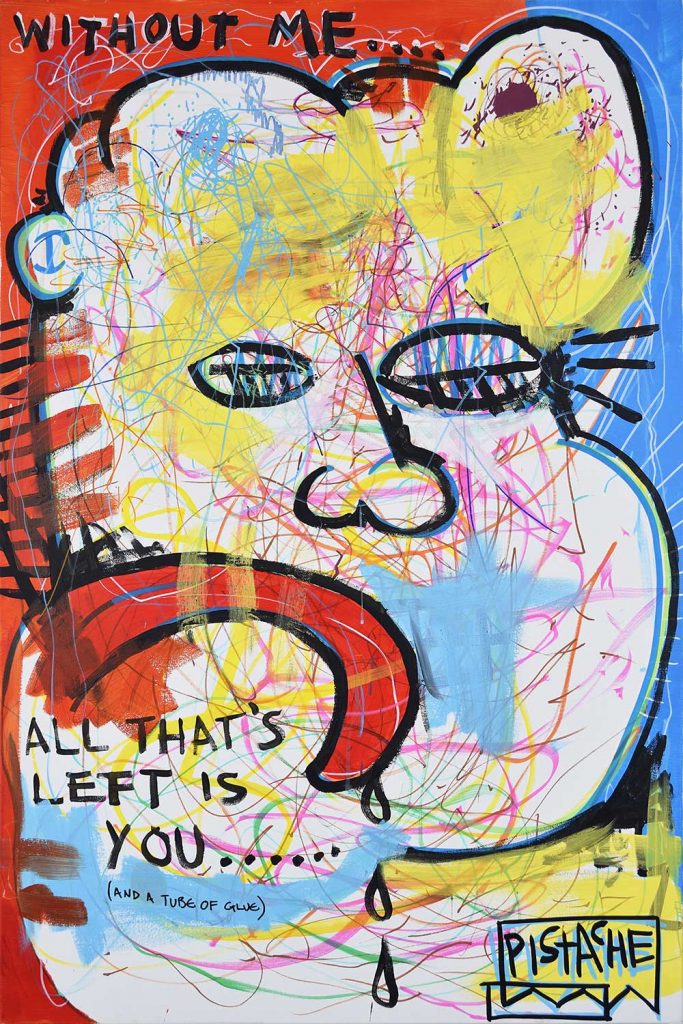 "Without me, all that's left is you… and a tube of glue." Drug addiction inspired by loneliness.
Original Artwork, Acrylic on Canvas
Limited Edition 1/1
This artwork is linked to an NFT Art Token instead of a traditional Certificate of Authenticity.
Dimensions 115 x 75 x 1.5 cm (45.3 x 29.5 x 0.6 inches).
Painted using Acrylic Paint on Triple Primed Artist Canvas in 2020.
Signed on front and back of canvas by Pistache.