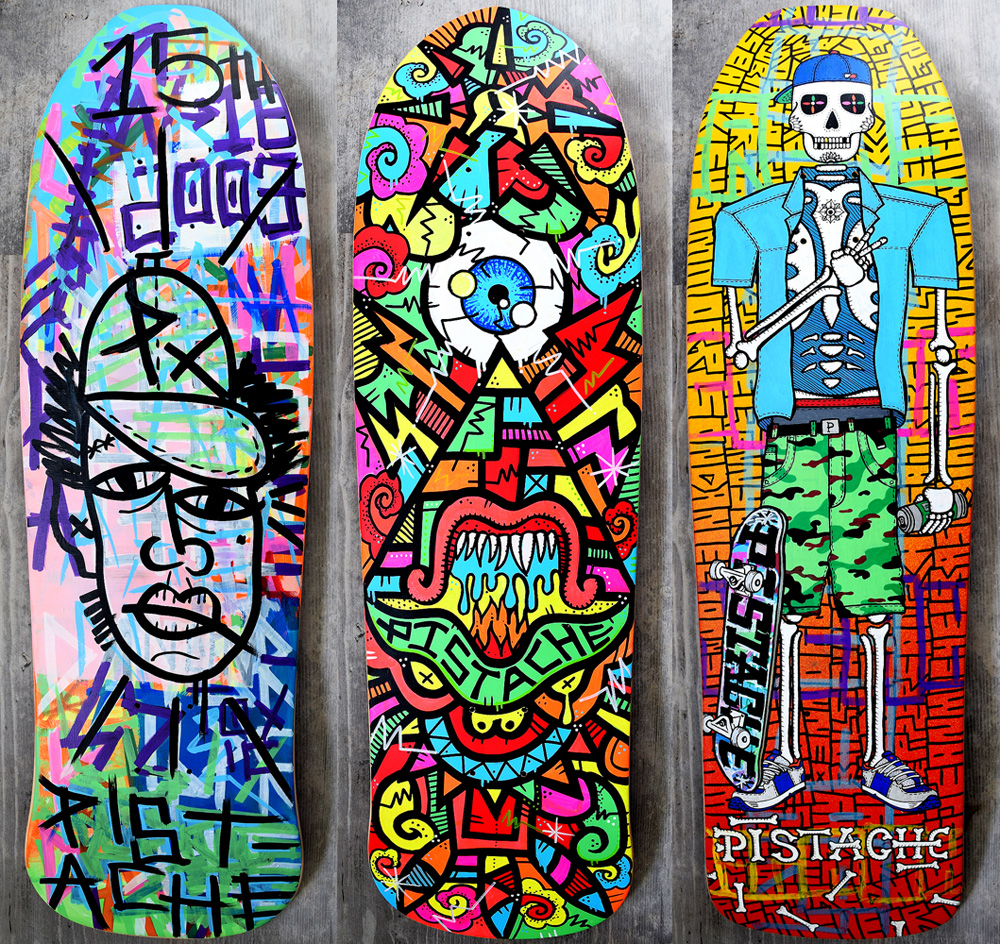 Skate Art Commissions by Pistache, from Hand Painted Skateboards to Skate inspired Artwork
We paint skateboard art commissions for private collectors, interior designers & art galleries. At Pistache, we hand paint skateboards with custom artwork. We keep our designs varied & don't get stuck on any particular style. This ensures ach client has a totally unique piece of skate art. Scroll down the page for more info about Skate Art Commissions.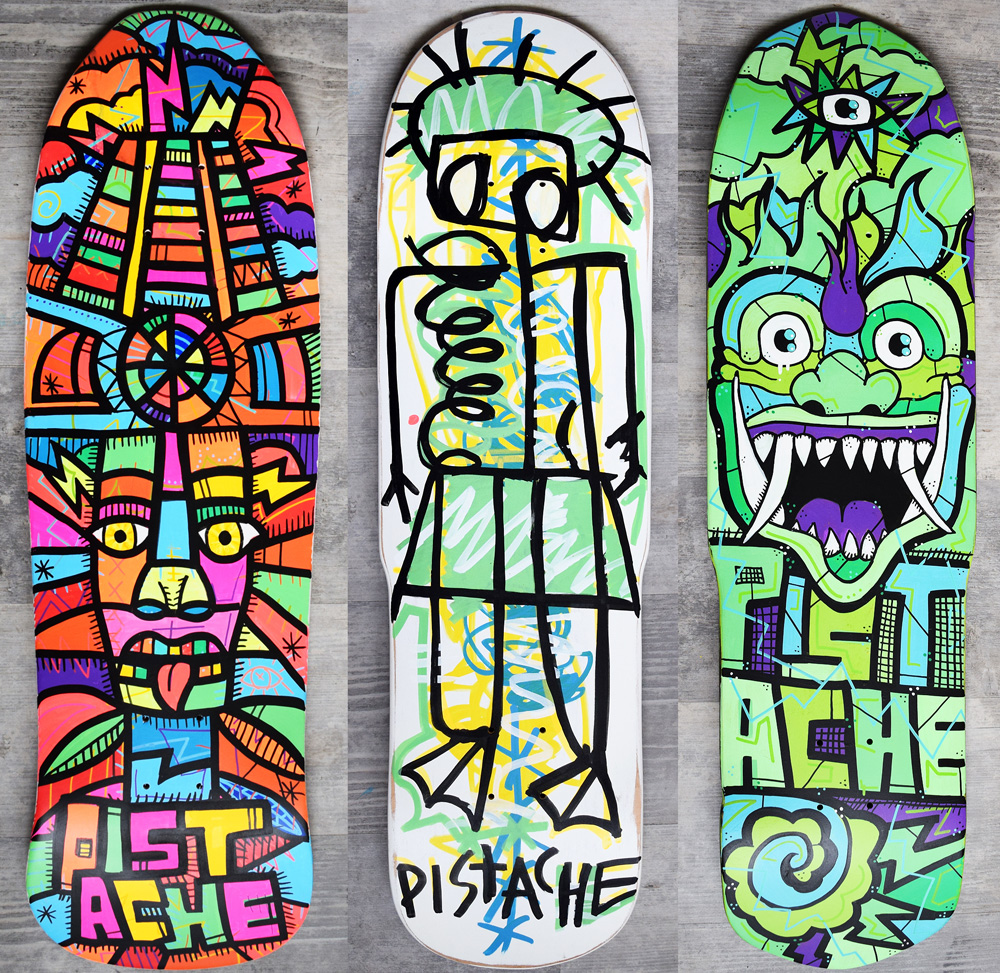 Corporate & B2B Skate Art Commissions & Brand Collab Enquiries
Email info@pistacheartists.com and mark for the attention of Jamie or Phone/WhatsApp 0033(0)621106149.
The more detail you provide about your project, the quicker we can reply with an informed answer.
Private Skateboard Art Commissions from Pistache
To order a skateboard art commission, please email info@pistacheartists.com
We hold stock of different shaped skateboards. We've got modern 'popsicle' decks, hand-made Californian Old School 'Pool' decks & cruisers.
We can get hold of almost any shape skateboard, if you have something specific in mind.
We've also got a collection of vintage 80s & 90s skateboards. These can be hand painted just like any other skateboard.
Worldwide shipping & guaranteed delivery dates upon request.