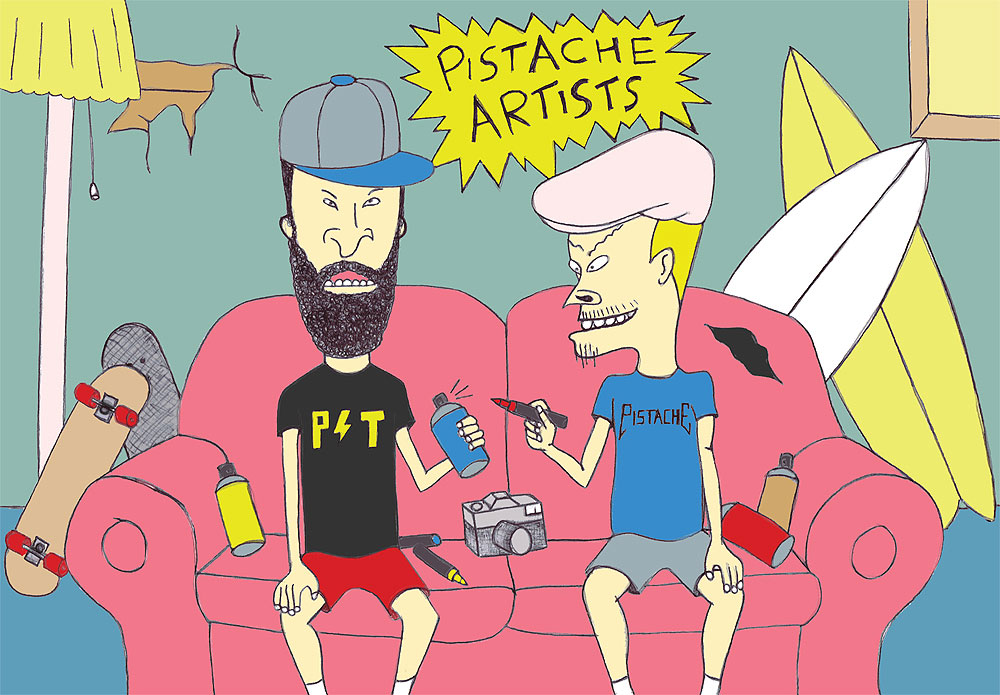 General Enquiries – aka Saying Hello 🙂
Email* – info@pistacheartists.com
Events, Commissions, Brand Collabs, Art NFTs, Activations:
Email* – jamie@pistacheartists.com or WhatsApp Jamie +33621106149
About Pistache:
Two Brothers who Paint & Create.
After many years working for brands (such as American Apparel & Quiksilver), the brothers decided to go out on their own. Pistache was originally established in London in 2003 as a UK Hip Hop clothing brand. Since then, Pistache has organically morphed into a multidisciplinary art studio. Their client list includes the NBA, Reebok, Jeep and Michael Kors. Pistache also works with art galleries (including The Royal Academy of Arts), curators, global brands, creative agencies, events agencies, private clients, interior designers and architects. They are available for solo and group exhibitions, art commissions, brand collaborations & activations.
Pistache Creative Ltd is a limited company registered in England and Wales. Registered number: 04870104. Registered office: Aston House, Cornwall Avenue, London, England, N3 1LF. *By contacting us via email, any other method of communication or using information provided by Pistache Creative Ltd or via any of our websites, you agree to be bound by our terms and conditions.