Pistache Customize Shoes for NBA & NFL Players, Brands including Reebok & Private Collectors.
We customize shoes for private clients & brands including Reebok and Michael Kors. We also customize shoes live at sneaker events like NBA Crossover, Sole Bloc & in-store in locations like Galerie Lafayette Haussmann (Paris), De Bijenkorf (Amsterdam) & Somerset House (London). Scroll down for more info about Ordering Customized Shoes, Brand Collabs & Business Enquiries.
Sneaker Business & Brand Collab Enquiries
Email info@pistacheartists.com and mark for the attention of Jamie or Phone/WhatsApp 0033(0)621106149.
The more detail you provide about your sneaker project, the quicker we can reply with an informed answer.
Ordering Hand Painted Customized Shoes
To order customized shoes, email info@pistacheartists.com
We can paint on almost any shoes. Some styles & colours are a lot better than others. White canvas or white flat leather are ideal.
You can supply us with shoes or we can source a pair for you.
We can customize Nike Air Force 1, Air Jordans, Adidas, Reebok, Vans and most other sneaker brands.
Other kinds of shoes can also be customized, not just sneakers.
All our custom shoes are finished with a weatherproof coating.
Worldwide shipping and guaranteed delivery dates available upon request.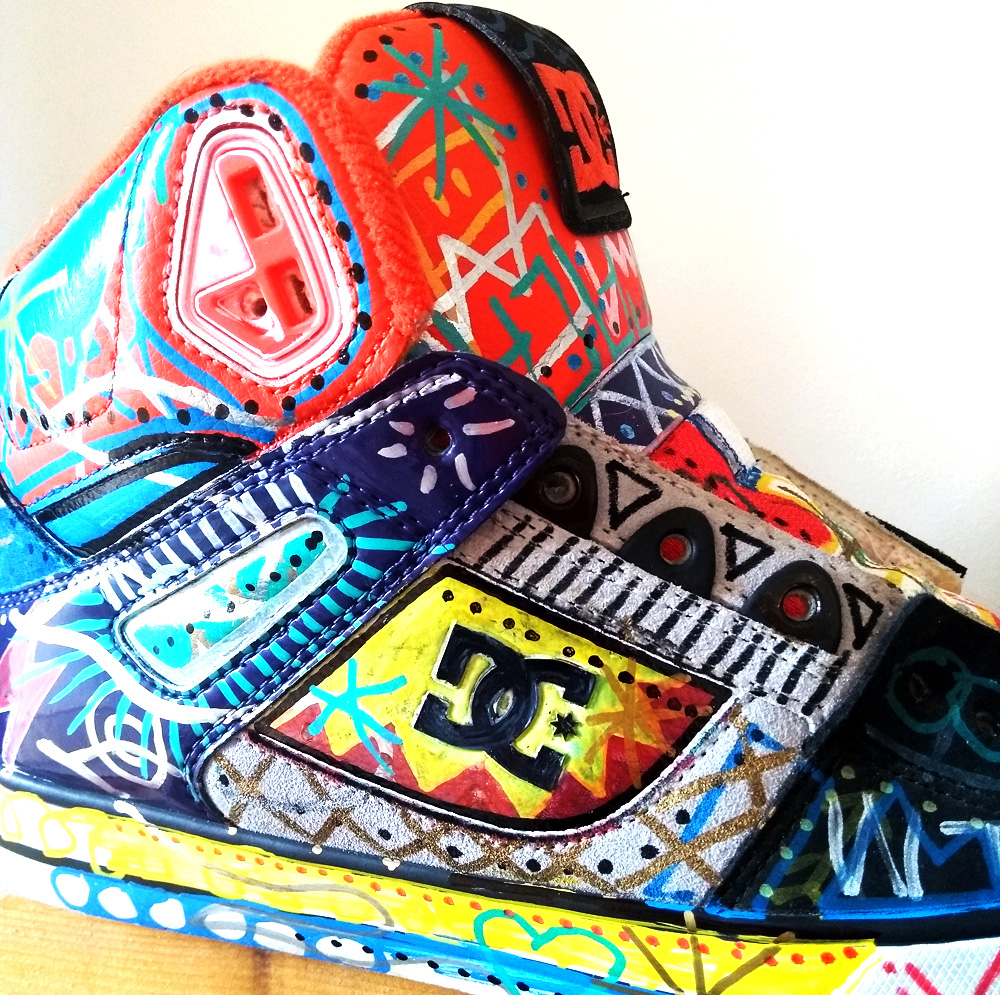 Win Free Art, Art Supplies, Custom Sneakers & Clothing!
To improve our karma, we regularly Give Away Free Artwork, Art Supplies, Custom Sneakers & Clothing to our Subscribers!*
To participate, you just need to Subscribe Now, Good luck 🙂