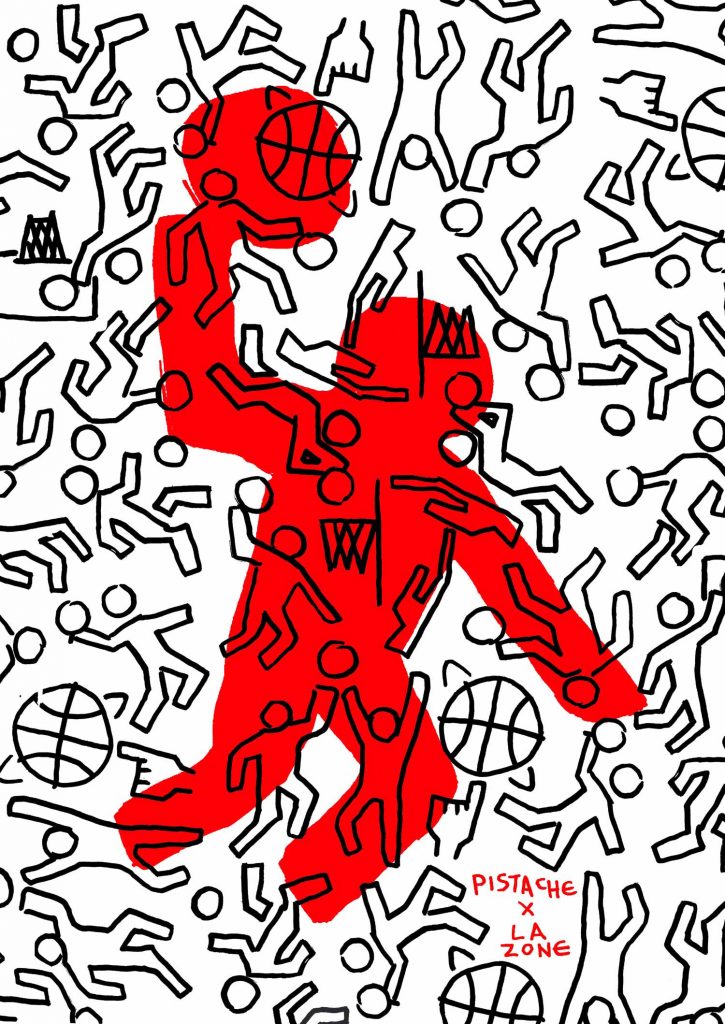 Pistache x La Zone basketball collab art print, limited edition of 100.
Available exclusively from La Zone basketball shop in Bayonne, France. Go check them out.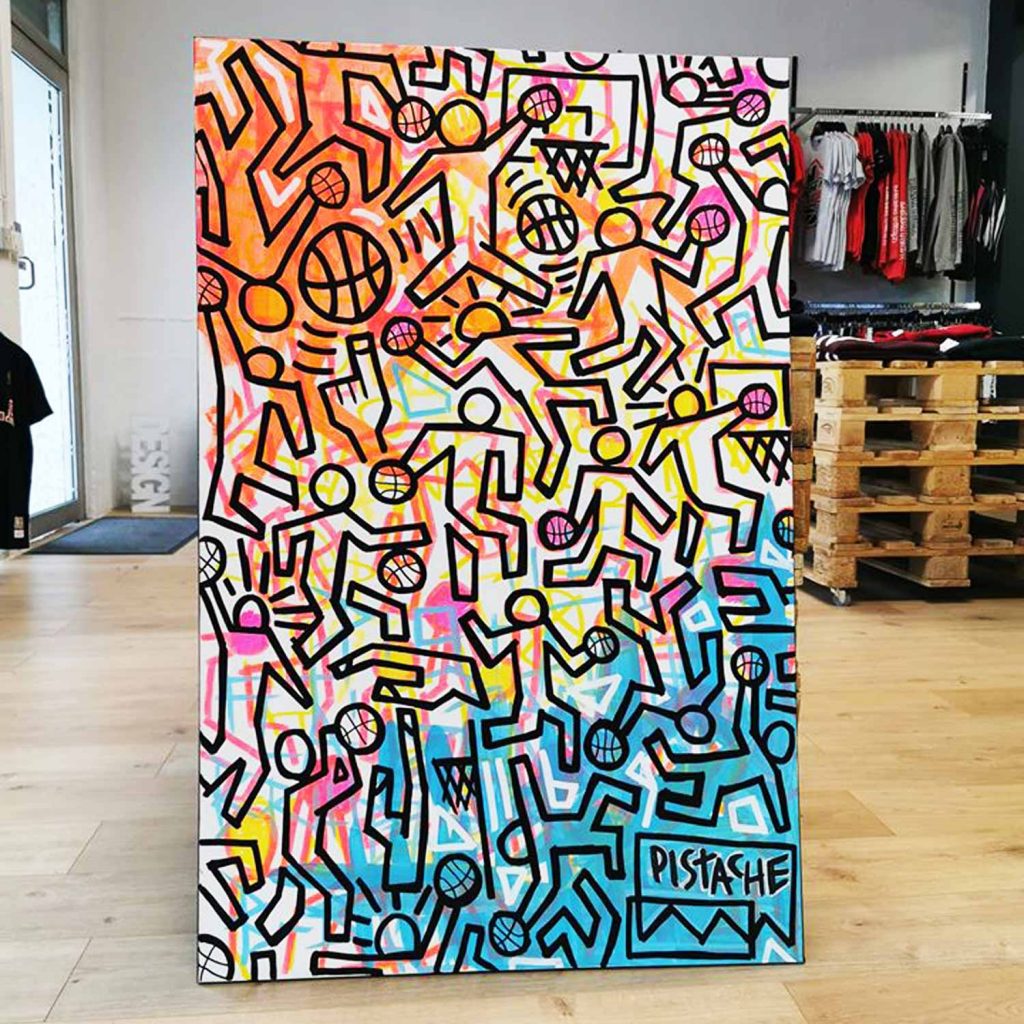 "Pistache x La Zone 1" 
Dimensions 115 x 75 x 1.5 cm (45.3 x 29.5 x 0.6 inches).
*SOLD* Original Artwork, Acrylic on Canvas
Painted using Acrylic Paint and Posca Pens on Triple Primed Artist Canvas in 2020.