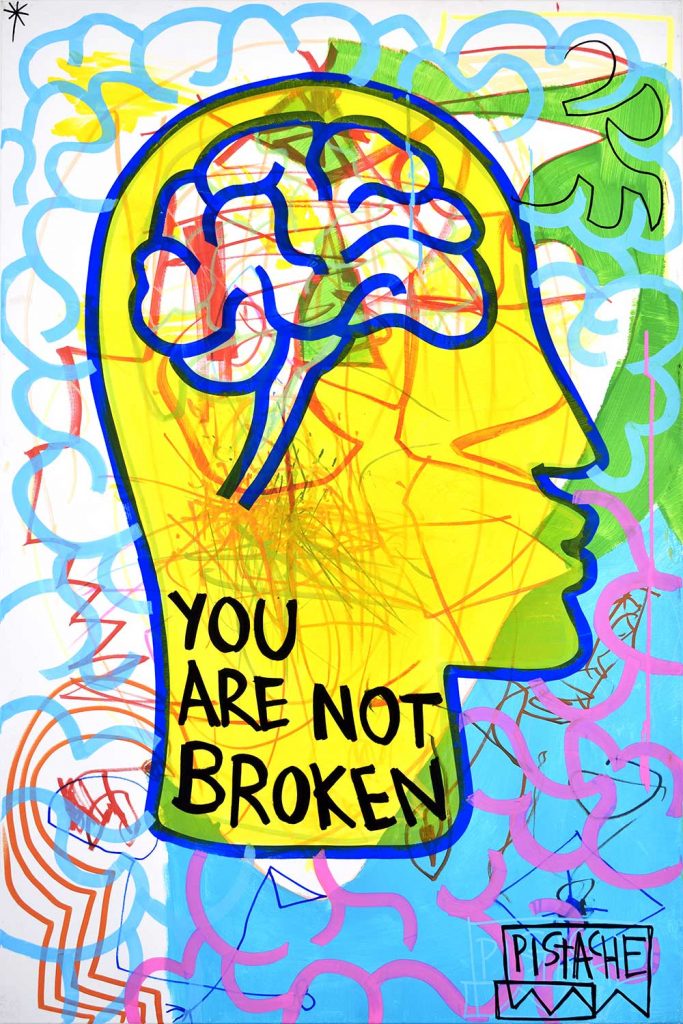 "You are not broken, yes you are. I love myself, no you don't. Every day the same routine."
£1900* – Original Artwork, Acrylic on Canvas
Dimensions 115 x 75 x 1.5 cm (45.3 x 29.5 x 0.6 inches).
Inspired by our struggles with mental health and self love. Painted using Acrylic Paint and Posca Pens on Triple Primed Artist Canvas in 2020.
To Enquire about this Original Artwork, please contact Pistache.
Includes Certificate of Authenticity. Signed on front and back of canvas by the artists.
Available as an Art Print on Fine Art Paper and Canvas from Saatchi Art.
Also available on a range of Art Products manufactured and supplied by Fine Art America.