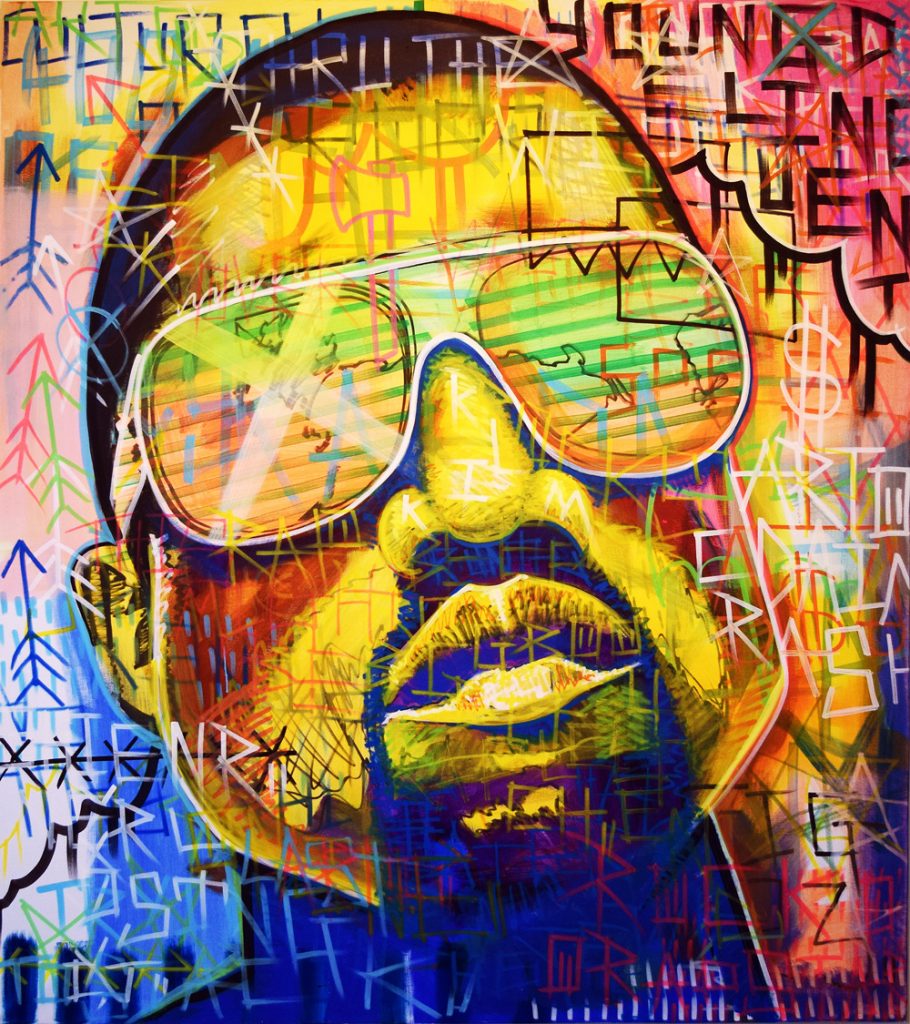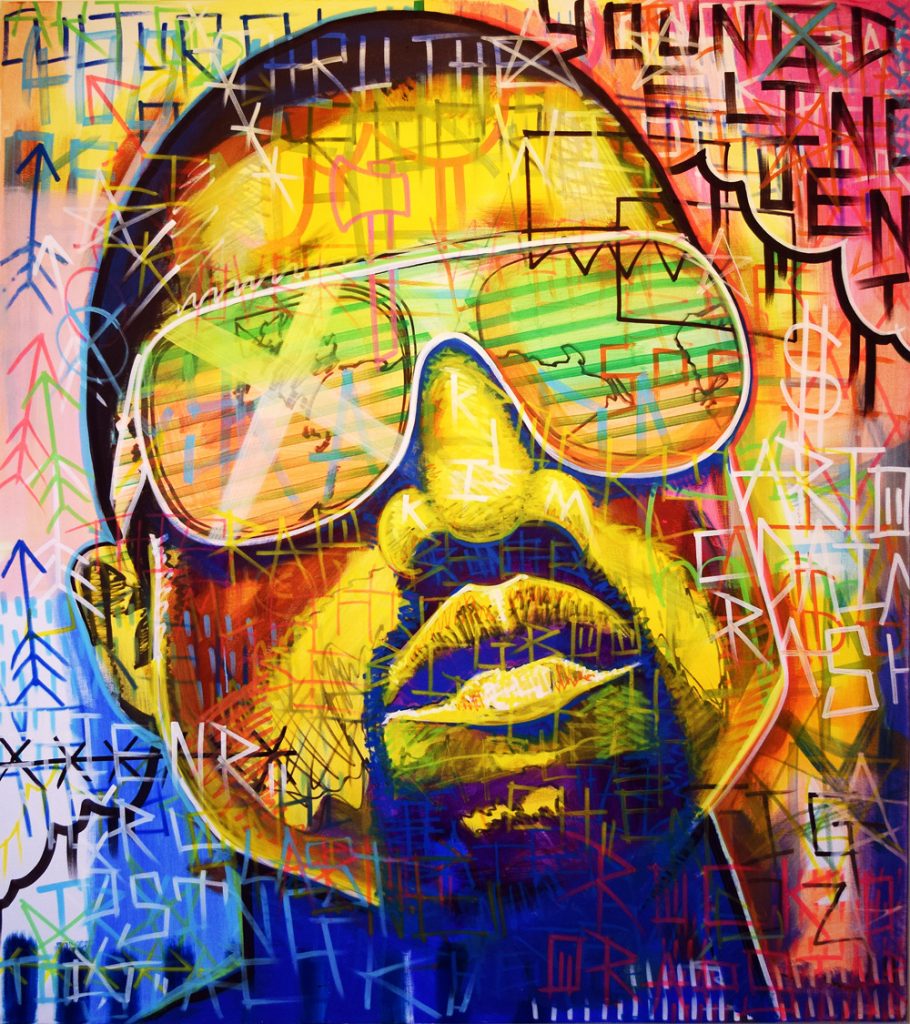 Pistache is a Multidisciplinary Art Studio specialising in Art Commissions, Portraits, Brand Activations, Retail Events & Custom Shoes.
Pistache works with a range of brands, galleries, interior designers, event agencies and venues. Our client list includes The NBA, Jeep, Reebok, Quiksilver, American Apparel, Posca, New Look & Royal Enfield. We work with them on Brand Collabs, Product Customization & Events.
Original Art Commissions for Collectors, Interior Designers, Architects & Art Galleries.
At Pistache, we paint traditional canvases, indoor & outdoor murals, sneakers, surfboards & skateboards. We can also customize other products for you or your clients. We keep our projects varied & don't get stuck on any particular style. This ensures each client has a totally unique piece of art.
Pistache Paints Live at Venues & Events.
We've been hired to paint live at venues and events including the Royal Academy of Arts (London), NBA Crossover (London), Galerie Lafayette Haussmann (Paris), De Bijenkorf (Amsterdam), Sole Bloc (Glasgow), Somerset House (London), KUL (Kuala Lumpur), Home House (London), BAB2 (Anglet) & World Surf League Events.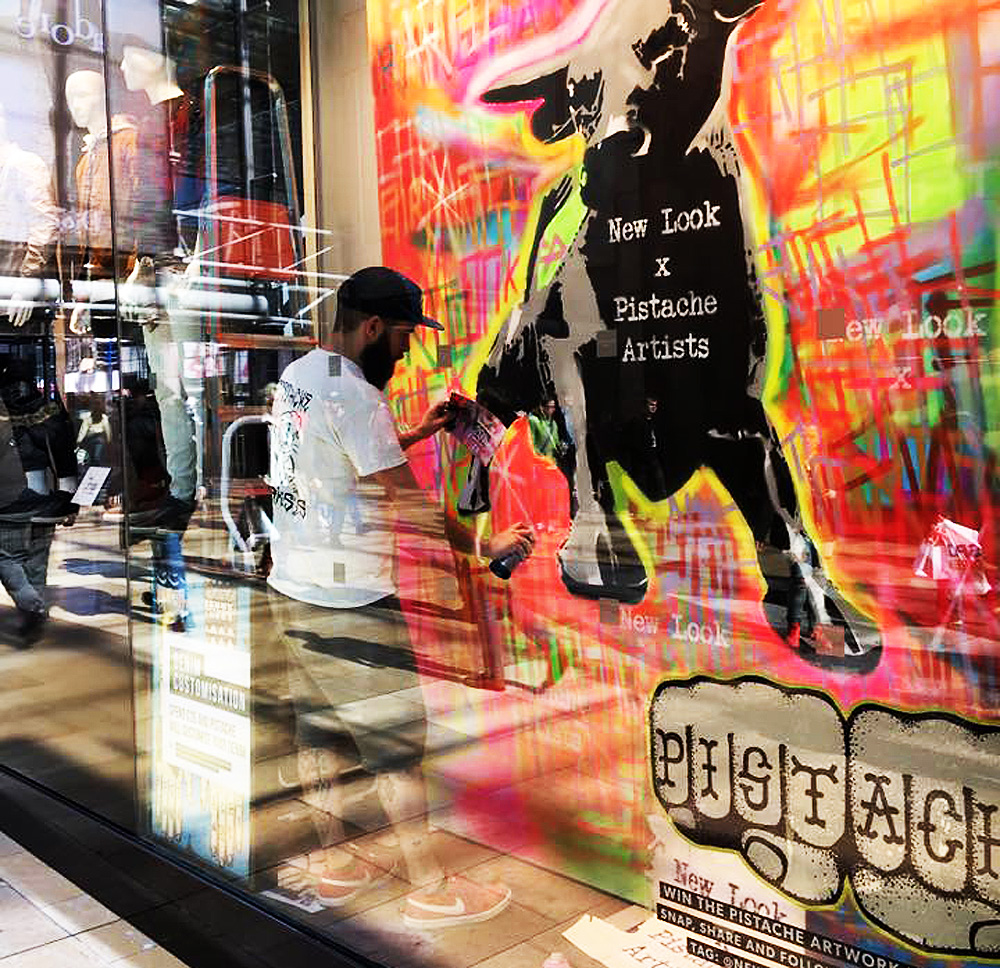 What can we do for you or your clients?
For Events Agencies – Live Product Customization / Live Artwork Generation / Live Screen Printing.
For Brands – Brand Activations / Retail Events / Product Collaborations / Product Customization / Online Content Generation / Visual Communication.
For Art Galleries, Interior Designers & Architects – Unusual Statement Pieces, Portraits, Original Artworks & Screen Prints for your clients.
For Private Collectors – Hand Painted Art Commissions & Portraits / Custom Shoes, Skateboards, Surfboards & other Products +++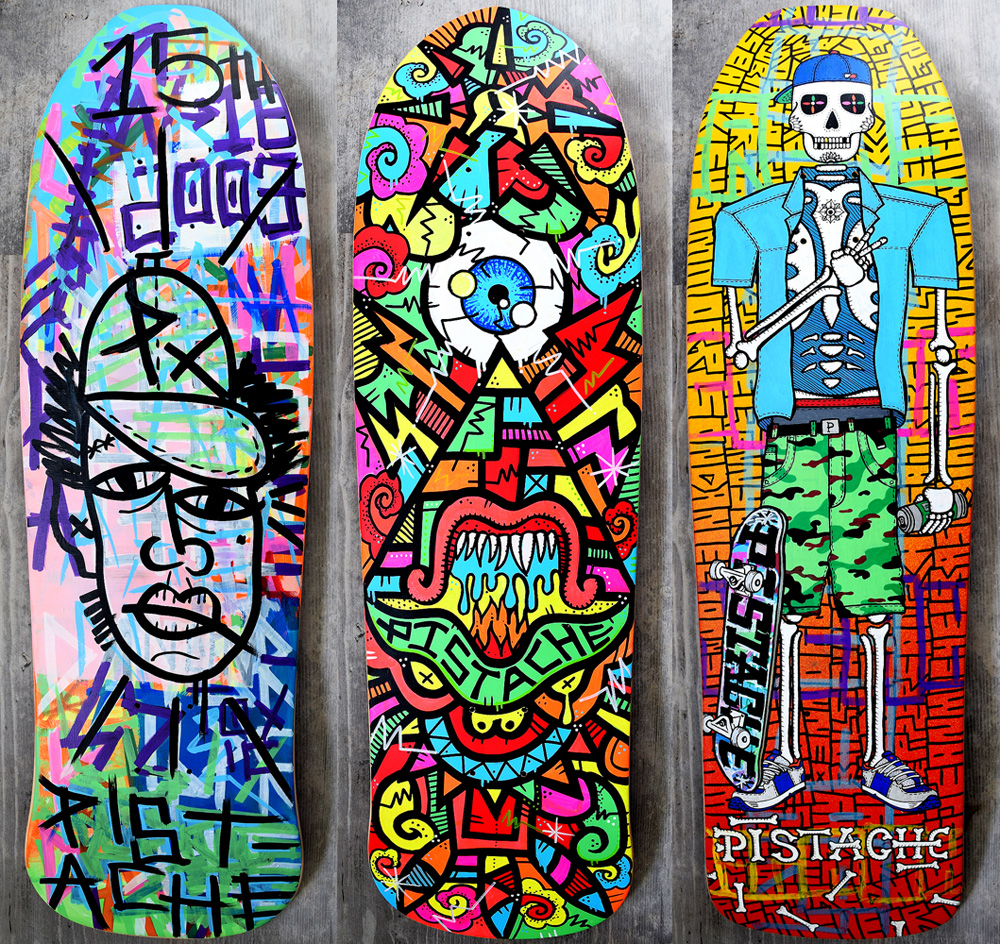 What is Pistache?
Owned & operated by brothers Nick & Jamie Bennett, PISTACHE was originally established in London in 2003 as a UK Hip Hop clothing brand. With over 15 years of art & fashion expertise, PISTACHE has organically morphed into a multidisciplinary art studio servicing corporate, B2B & private clients. The brothers now spend most of the year in Bayonne, France (where they also own and operate a 'hand poked' tattoo studio called Indigenous Tattoo). They are available for events and commissions worldwide depending on their schedule and availability.