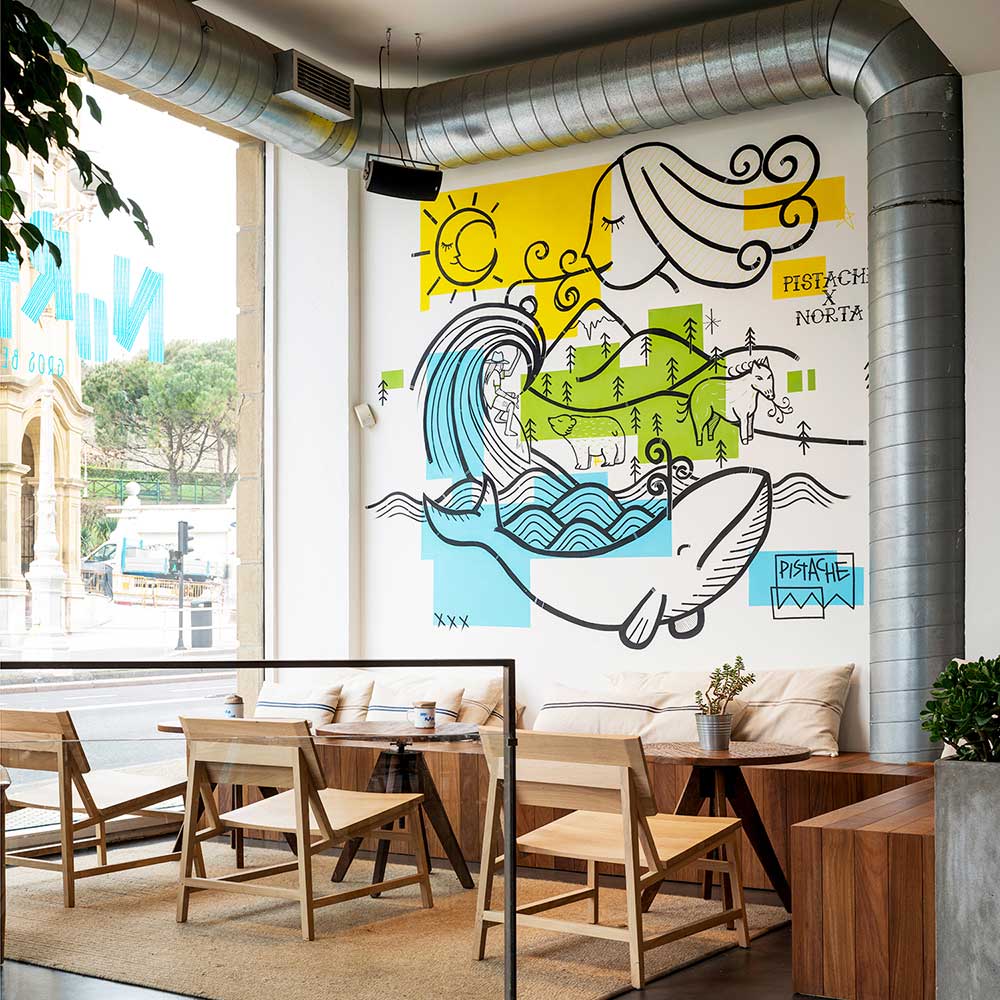 Pistache x Norta mural art in San Sebastian, Spain. One of our favourite cities in the world. It was a pleasure to be able to paint in such a great spot.
Design and colour palette inspired by the Basque country's nature and mythology.
In collaboration with designers @lazaroestudio @sandravergara_studio and photos by @biderbost_photo (find them on Instagram)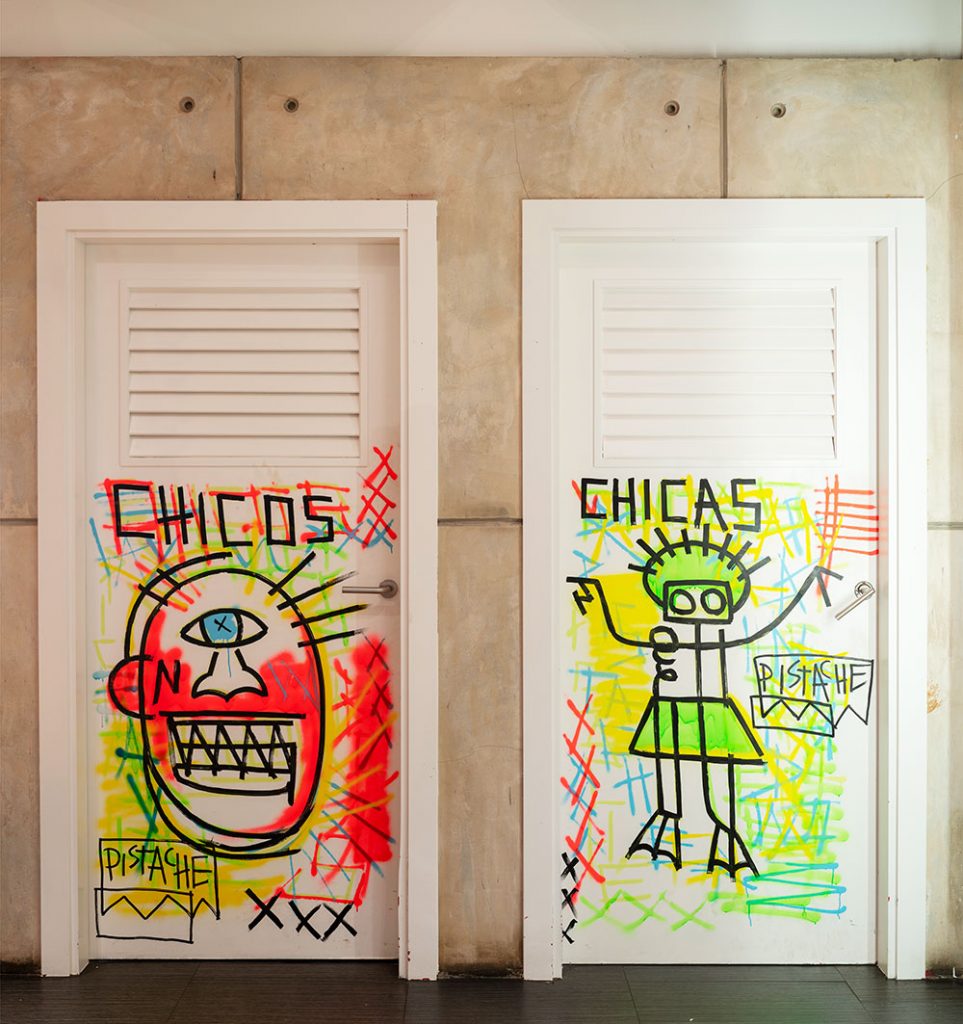 We threw up a few of our Basque mythological gods and deities so people knew where to find the Chicas, Chicos and Cocina (Privado).